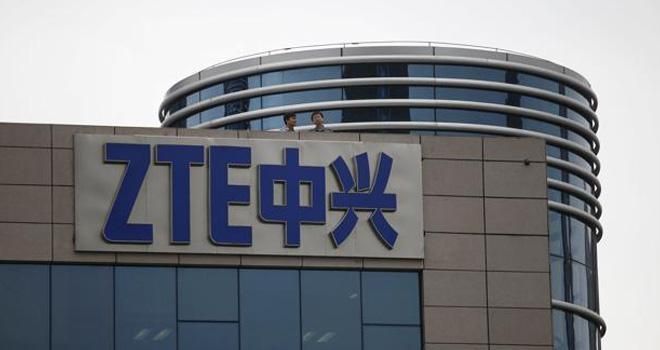 HONG KONG: Chinese telecommunications giant ZTE Corp has proposed a $10.7 billion financing plan and nominated eight board members in a drastic management overhaul, as it seeks to rebuild a business crippled by a U.S. supplier ban.
The news, announced late on Wednesday, indicates China's No.2 telecom equipment maker is working towards meeting the conditions laid out by the United States, so it could resume business with American suppliers, who provide about 25-30 percent of the components used in ZTE's equipment.
Investors cheered the development, driving up ZTE's Hong Kong-listed shares as much as 3.7 percent on Thursday morning, outperforming the Hang Seng Index that dipped slightly.
A day earlier, its shares plunged a record 41 percent in Hong Kong and 10 percent in Shenzhen, wiping out almost $3 billion off embattled ZTE's market value, as it resumed trading after being suspended for almost two-months due to the U.S. ban.
The United States imposed the seven-year supplier ban on ZTE in April after it broke an agreement to discipline executives who conspired to evade U.S. sanctions on Iran and North Korea.
ZTE last week agreed to pay a $1 billion fine to the U.S. government. The ban will, however, not be lifted until ZTE places another $400 million in an escrow account in a U.S.-approved bank for 10 years.
ZTE was also ordered to radically overhaul its management and hire a U.S.-appointed special compliance coordinator.
BOARD OVERHAUL
As part of the agreement, ZTE needs to replace its 14-person board and fire all members of its leadership at or above the senior vice president level, along with any executives or officers tied to the wrongdoing. The U.S. commerce department can exercise discretion in granting exceptions.
In filings late on Wednesday, ZTE said its controlling shareholder, ZTE Holdings, had nominated 8 new board members.
This includes 5 non-independent directors – Li Zixue, Li Buqing, Gu Junying, Zhu Weimin, and Fang Rong – all from state-linked firms that are shareholders or investors of ZTE Holdings, which has a 30.34 percent stake in ZTE.
Cai Manli, Yuming Bao and Gordon Ng have been nominated as independent non-executive directors.
Voting on this will take place at an AGM on June 29.
ZTE also proposed to amend a company statute at the AGM to remove a clause that required the chairman to be elected from directors or members of the senior officers of the company who have served for three years or more.
In addition, ZTE proposed to allow the board to apply for a $10.7 billion credit line, including a 30 billion yuan ($4.69 billion) from Bank of China and $6 billion from China Development Bank.
ZTE's Shenzhen-listed shares dropped by the maximum daily permitted limit of 10 percent on mainland exchanges for a second day on Thursday.