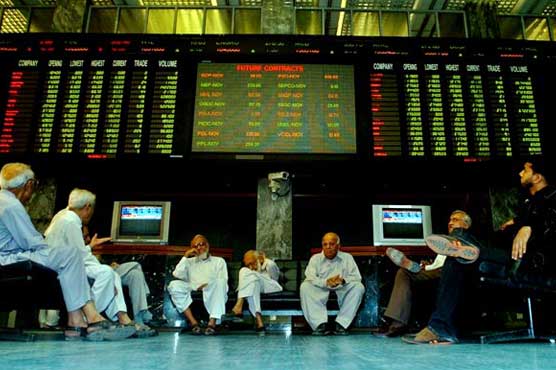 LAHORE: Recovery phase of the Pakistan Stock Exchange entered its third day on Thursday. Market bulls managed to maintain their control over the market despite Financial Action Task Force (FATF) decision to include Pakistan on its grey list. Economic worries continue and political temperatures have been rising by each passing day as general elections draw closer.
The KSE 100 added 359.67 points and touched an intraday high of 42,077.66. The index settled higher by 279.86 points at 41,997.85. The KMI 30 managed to gain 675.92 points and settled at 71,462.66, while KSE All Share Index was up by 265.23 points. The advancers to decliners ratio was recorded at 229 to 99.
Total market volumes depreciated 32 per cent day on day from 235.49 million in the last session to 159.82 million. K-Electric Limited (KEL +5.01 per cent) managed to top the volume chart with 13.62 million shares exchanged. Pak Elektron Limited (PAEL +1.62 per cent) was next with a volume of 9.63 million and was followed by TRG Pakistan Limited (TRG -0.82) with 7.03 million shares traded.
The cement sector succeeded in adding 3.28 per cent to its total market capitalization. Lucky Cement Limited (LUCK) and Maple Leaf Cement Factory Limited (MLCF) both appreciated by 5 per cent. Other market players, Bestway Cement Limited (BWCL), D.G.Khan Cement Limited (DGKC) also recorded decent gains, 4.21 per cent and 1.67 per cent respectively.
According to Pakistan's Federal Bureau of Statistics, cement industry recorded a growth in foreign exchange revenue of 8.60 per cent compared to the last month. In this period, exports were 39.90 per cent higher YoY, but the cumulative value dropped 6 per cent.
Tobacco Sector gained 2.41 per cent in its total market capitalization. Pakistan Tobacco Company Limited (PAKT) was capped while Philip Morris Pakistan Limited (PMPK) was floored.