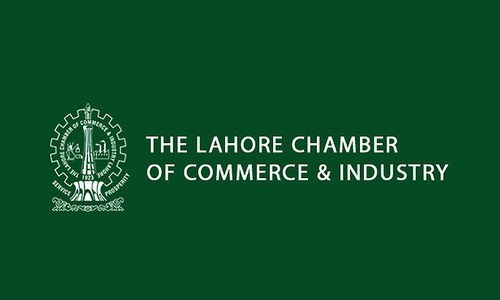 LAHORE: The Lahore Chamber of Commerce and Industry (LCCI) on Friday called for trade and industry-friendly decisions to put the economy on the path to required recovery.
The LCCI President Malik Tahir Javaid said that all the decisions that have taken economy hostage should be reviewed in the larger interest of the business community.
While giving the example of repeated hikes in petroleum product prices and electricity tariff, the Malik Tahir Javaid said that it would have been better if caretaker government left these decisions to the forthcoming government instead of adding to the miseries of the business community. He said that twice huge increases in POL prices by the caretaker government have shook trade and industry as these have increased the cost of doing business that is already at the higher side.
The LCCI president said that the business community has never expected something good from Oil and Gas Regulatory Authority (OGRA) as this body has no knowledge about the issues of trade and industry and has always gone against the interests of the business community but it is a matter of surprise that caretaker government is acting on the directions of OGRA.
He said that on demand of OGRA, repeated heavy increases in POL prices by the caretaker government have given a big blow to the industrial sector as POL is the primary raw material for industry in Pakistan. He said that industrial input cost has gone up and it has become harder to compete with other countries in the international market.
He added that the business community is unable to understand that why duties and taxes on POL prices are not being reduced? Likewise, he said that the rise in power tariff at this critical economic situation is unjustified.
Malik Tahir Javaid said that Pakistan is already confronting huge challenges including burden of over $90 billion external debt, stagnant exports and rising imports, unprecedented trade deficit, rupee devaluation, high input cost, Public Sector Enterprises (PSEs) deficit, environmental issues, unemployment and above all, external pressure through measures like inclusion in FATF greylist.
He further went on to say that the new government would have to face all of these ills, therefore, caretaker government should not generate more troubles for the government to be formed after General Elections 2018.
The LCCI Vice President Zeshan Khalil also demanded of the caretaker government to take industry-friendly measures in the larger interest of the economy.