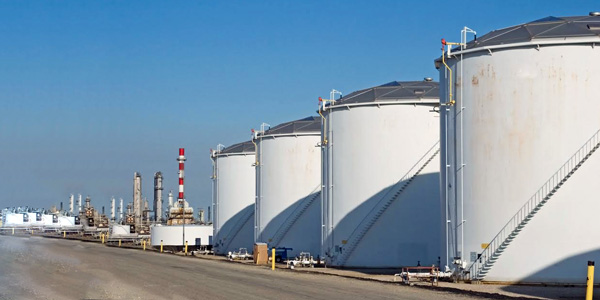 ISLAMABAD: A plan to secure oil and gas installations across Pakistan is in its last finalization stages to ensure smooth energy supplies.
Transport, aviation fuel stocks for defence needs are needed to be retained for 25 days via oil marketing companies (OMCs) and another 45 days by the civil sector at every airport and seaport, reports Dawn.
Sources aware of the developments shared defence authorities have voiced worries whilst forces were keeping the 20-day cover of general service reserves at their respective depots, but 25-day minimum strategic reserve to be kept by petroleum division via Pakistan State Oil (PSO) and various OMCs were running a shortfall.
Also, the defence authorities stated the 45-day reserve limit of petroleum products was needed to be kept as minimum war stamina.
As per the strategic plan devised by the ministries of defence, petroleum, industries, finance and commerce, the existing domestic refineries required upgradation and overhauled in a phased manner.
These fuel requirements follow in addition to the building of two refineries having a capacity of 250,000-300,000 barrels per day, one being managed by PSO in partnership with foreign investors and the other by Pak-Arab Refinery Company (Parco) project situated in the coastal region.
Both these projects are in the primary stages of execution.
The logistic side has five projects presently being setup to improve energy movement within Pakistan.
Frontier Works Organisation (FWO) as per an agreement with Port Qasim Authority (PQA) and Fauji Oil Terminal Company (FOTC) is establishing a new jetty at Port Qasim to manage Mogas imports and storage capacity to handle over 325,000 tons per day at Karachi, Thallian and Taru Jabba.
Also, FWO has commenced two other projects which include a pipeline for various product transportation from Memhoodkot via Thalian near Rawalpindi to Taru-Jabba near Peshawar.
It is laying a pipeline from Gwadar-Kashgar for the commercial transportation of crude oil.
PSO is laying a pipeline for connecting Keamari and Port Qasim, whereas a white oil pipeline project is in the works by Parco and Pak-Arab Pipeline Company Limited to guarantee smooth transportation of motor gasoline.
Moreover, officials shared the transmission and distribution lines were laid underground and mostly not visible without access to relevant pipeline sketches.
However, their valve assemblies and other points which are probably unsafe are being safeguarded by outsourced security guards.