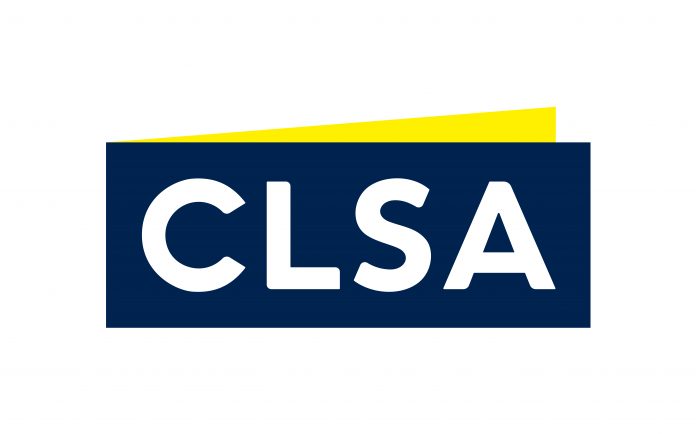 LAHORE: The Chinese investment bank CLSA is set to enter Pakistan's brokerage and investment sector via an investment in Bank Alfalah's subsidiary Alfalah Securities.
According to a stock market notification, Alfalah Securities is issuing right shares and Bank Alfalah being the major shareholder is not subscribing to it, hence instead its share will be distributed between the three parties including CLSA.
In a stock market notification sent by Bank Alfalah on Monday said "The board of directors of the bank has authorized the management to enable its subsidiary. Alfalah Securities (Private) Limited ("AFS") to carry out a further issue of capital through a rights issue of ordinary shares."
Also, the notification read "The board has also authorized the bank to renounce the bank's entitlement of the said right shares, as and when offered to the bank by AFS, in favour of Mr. Aliuddin Ansari, Mr. Atif Khan and CLSA JV Holdings Private Limited, in such proportions/extent as mutually agreed between the management of the Bank, the new Investors and AFS, for the purposes of entering into a partnership /arrangement with the new investors in AFS who shall bring invaluable experience and standing for the business of AFS."
Director Research Capital Stake, Maha Jafer Butt told Profit "Following the acquisition of a 40% stake led by Chinese Consortium in Pakistan Stock Exchange, there is an increasing interest in the financial services sector of Pakistan by Chinese companies."
"Opportunities of cross-listing in Shanghai and Hong Kong, taking advantage of the introduction of new instruments and overall support by the Chinese government to the Belt and Road initiative makes Pakistan a good investment market for Chinese financial services firms," said Maha.
"The investment in Alfalah Securities will bode well for local brokerage industry with more international players entering the market as they would bring along expertise, technology and product offerings. Last year also saw investment by an Egyptian investment firm EFG Hermes acquiring a controlling stake in brokerage Invest and Finance Securities," she added.
"The management has also been authorized to into the necessary documents for such purpose and which may be required to successfully complete the contemplated transaction," read the notification.
Adnan Sheikh Pak Kuwait Investment Co AVP Research told Profit, "It bodes well for the brokerage space and going forward it would make sense for Chinese brokers to acquire stakes in Pak as the PSX has heavy Chinese investment and aims towards cross-border connectivity of exchanges."
"Those brokers with foreign expertise would do well when new products such as CFDs and ETFs are introduced in this market, old-fashioned brokers with experienced but uneducated staff would be unable to offer such products to sophisticated investors," he added.
Head of Research, Arif Habib Limited Samiullah Tariq while speaking to Profit said, "I think it's good for the market as CLSA is a major player in the global brokerage business. This can improve linkage and integration of Pakistani market with global and especially Chinese investors."
In early-August Financial Times reported CLSA was finalizing for joint ventures in Pakistan, Bangladesh and Vietnam.
It was established in the 1980's and acquired by Citic Securities in 2013, which is China's largest full-service investment bank.
In Pakistan and Bangladesh and other OBOR regions, CLSA claims to be the largest foreign broker (measured by value of trade done) or in the top three.
In January, it was reported CLSA was keen to enter the country's banking sector, as it saw significant investment opportunities in Pakistan.
In a meeting with former Federal Minister for Privatization, Daniyal Aziz, CLSA's Chairman Zhenyi Tang in January said China enjoys close relations with Pakistan and especially now due to China-Pakistan Economic Corridor (CPEC).
Mr Zhenyi had termed Pakistan as a much preferable destination compared to the United Kingdom in terms of expansion potential.
He added CLSA could provide investors locally with investment opportunities in the domestic capital market or Hong Kong.
CLSA is an investment bank focused on institutional brokerage, corporate finance and asset management for corporate and institutional clients around the world.
Alfalah Securities is the corporate brokerage arm of Bank Alfalah and provides equity, money market brokerage and investment banking services in Pakistan.