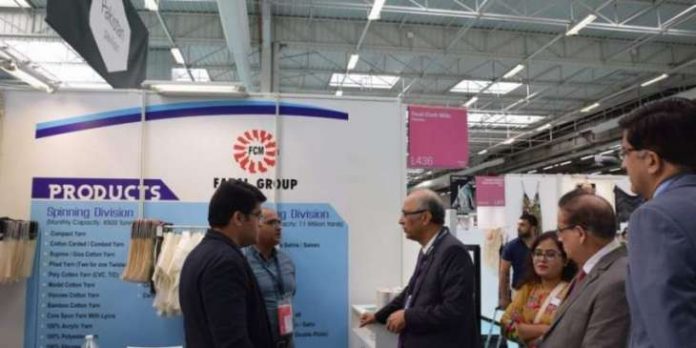 ISLAMABAD: As many as twelve Pakistani textile companies showcased their products at Texworld, a bi-annual international textile exhibition, and received positive response from the audiences.
Ambassador of Pakistan to France Moinul Haque visited the Pakistan Pavilion at the three-day exhibition (September 17-20) and appreciated the representatives of the various companies for showcasing a wide range of quality textile and leather products, according to a press release from Pakistan embassy in Paris.
The ambassador expressed satisfaction that Pakistan's exports to France were following an upward trajectory since the launch of economic diplomacy initiated by the embassy in 2016.
He said the total bilateral trade was $1.58 billion in 2017 as compared to $1.467 billion in 2016. He said the data for first eight months of 2018 reflected 8 per cent increase in the bilateral trade, which he termed as a welcoming trend.
Some of the major Pakistani textile groups and exporters on the occasion included Nishat, Kohinoor, Sapphire, Kamal Limited, Siddique Sons and Master Textile. All exhibitors established their theme-based customized pavilions which attracted large number of potential buyers.
Texworld, held twice every year, is a popular trade fair exclusively for professionals from the textile and fashion industry. It is a valuable and efficient gateway to the European market for international textile manufactures. Each year, a number of Pakistani textile companies participate in the exhibition with support of the Trade Development Authority of Pakistan (TDAP).