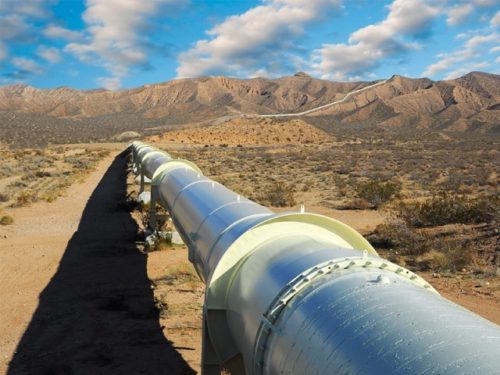 The pipeline will be completed in three to four years
In a major breakthrough, Pakistan and Russia will sign a $10 billion offshore gas pipeline deal tomorrow (Wednesday) in Moscow.
After the signing of a memorandum of understanding between the two Asian countries, for which a delegation of Petroleum Division had been dispatched to the Russian capital, a feasibility study will be conducted by Russian energy giant Gazprom.
Inter State Gas Systems (ISGS), a state-owned company of Pakistan established to handle gas import projects, has been nominated by Pakistan to execute the offshore pipeline project along with Gazprom.
ISGS is also working on the $10 billion Turkmenistan, Afghanistan, Pakistan and India (TAPI) gas pipeline to connect South and Central Asia while construction work on the scheme in Pakistan will start in March next year.
According to the agreement, Pakistan is expected to buy some 500 million to 1 billion cubic feet of gas from Russia daily, while it is expected that the pipeline will be completed in three to four years.
Russia currently exports huge quantities of gas to Europe and Turkey. This project is an alternate for Russia in case those exports go cold. Despite the US sanctions, Russia has been a major exporter of energy to Europe.
Amid a long-running tussle with Europe and the United States over the annexation of Ukrainian region of Crimea, Russia is looking for alternative markets and wants to capitalise on the growing energy demand in South Asia.
Russia, which controls and manages huge gas reserves in energy-rich Iran, plans to export gas by laying an offshore pipeline through Gwadar Port to Pakistan and India, which are seen as alternative markets because Moscow fears it may lose energy consumers in Europe over the Crimea stand-off.