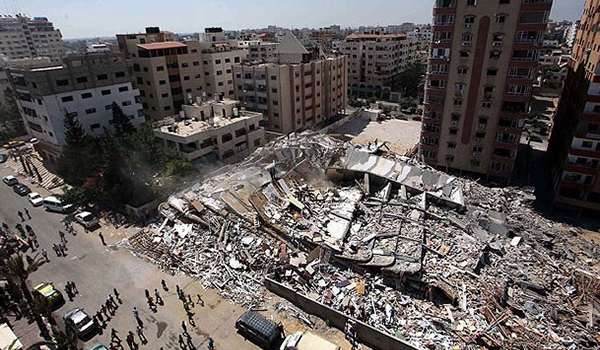 Unemployment reaches over 50 per cent, while 70 per cent of young people are jobless
The economy in the Gaza Strip is "collapsing" mainly due to the 11-year blockade on the coastal enclave in addition to cuts in donor aid, according to a new report from the World Bank.
The report described the economy as being in "free fall", shrinking by six per cent in the first quarter of 2018, and warned of "further deterioration since then".
It said unemployment in Gaza had reached more than 50 per cent, while 70 per cent of young people are jobless.
"A combination of war, isolation, and internal rivalries has left Gaza in a crippling economic state and exacerbated the human distress," said Marina Wes, the World Bank's director for the region.
"Increased frustration is feeding into the increased tensions which have already started spilling over into unrest and setting back the human development of the region's large youth population," she added.
The report cited a number of factors affecting the strip other than the blockade, such as the Palestinian Authority's decision to reduce the monthly payments by $30m to the area, the winding down of the $50-60m a year of the United States' government aid programme, and the cuts to the United Nations Relief and Works Agency (UNRWA) for Palestinian refugees.
The WB called on Israel to lift restrictions on trade and movement of goods and people, to help improve Gaza's economy. It also urged the PA to work on economic development policies and emphasised the need for the development of "legitimate institutions to govern Gaza in a transparent and efficient manner."