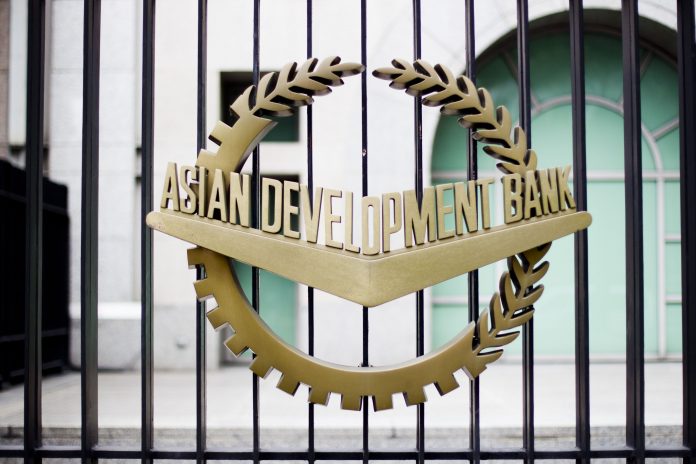 New govt advised to mobilise substantial external financing to reduce large external and domestic imbalances
ISLAMABAD: The robust economic growth of 5.8 per cent in Pakistan, the highest in 13 years, is credited to an uptick in industry, better agricultural crops and an expanding services sector. However, with the new government considering policy options to implement its economic and social agenda, twin deficits widened by a rising import bill while higher spending continues to pose a challenge, according to the Asian Development Outlook (ADO) Update 2018.
The update of the Asian Development Bank's (ADB) flagship annual economic publication noted that agriculture grew to 3.8 per cent, nearly double that of a year earlier, boosted by favourable weather and a marked increase in food crops, cotton, and livestock. Industry growth climbed to 5.8 per cent from 5.4 per cent, underpinned by improvements in wholesale and retail businesses, faster expansion in manufacturing and mining, and sharp growth of over 9 per cent in construction.
On the demand side, private consumption in FY2018 slowed slightly from a year earlier to 6.3 per cent but, with an 81.1 per cent share of gross domestic product (GDP), remained the largest contributor to growth.
Public sector fixed investment grew by 17.1 per cent on top of 27.5 per cent expansion in FY2017, reflecting higher spending on energy and infrastructure in connection with the China–Pakistan Economic Corridor (CPEC).
This growth was, however, from a low base as public investment still provides only 5.4 per cent of GDP. Growth in private investment fell markedly to only 1.1 per cent in FY2018 despite improved security and energy supply. The drop reflected a cautious business environment in light of the deteriorating balance of payments position and in anticipation of the national elections in July.
In FY2018, responding to continued strong import demand and a large decline in net foreign assets, the State Bank of Pakistan allowed greater market determination of Pakistan rupee–US dollar exchange from December 2017 and raised the policy rate by a cumulative 75 basis points (bps) to 6.5 per cent in two steps by the end of FY2018, first in January and then in May.
The rupee depreciated by 15.3 per cent against the US dollar in the eight months to July 2018, and the average rate on new lending to the private sector increased by only 41 basis points to 7.83 per cent by June.
The current account deficit in FY2018 swelled to $18 billion, or 5.8 per cent of GDP, significantly up from 4.1 per cent in FY2017.
Exports revived to grow by 12.6 per cent to $25 billion with an increases in such traditional standbys as textiles, chemicals, leather, and food, but imports increased by 14.7 per cent to $56 billion, partly spurred by purchases of machinery and transport equipment for the CPEC and other investments but also of intermediate goods for agriculture and the textile and metal industries, and of petroleum, which has accounted for just over a third of the increase in imports as current account deficit escalated over the past two years.
The deficit in services and primary income also increased substantially by 19 per cent to $11.2 billion. Workers remittances grew only by 1.4 per cent but remained large at $19.6 billion.
Moving forward, the report says the newly elected government should address the large budget and current account deficits, rising debt obligations, and falling foreign exchange reserves. This requires mobilizing substantial external financing to buy time for orderly reform to reduce the large external and domestic imbalances. Such resources can be acquired from bilateral and multilateral sources, the diaspora, or international capital markets.
"Pakistan's economy has time and again shown resilience and the capacity to bounce back. Although formidable development challenges remain, we expect the stability fostered by the smooth political transition and the new government's strong commitment to focus on pockets of vulnerabilities and implement pro-job and socioeconomic development policies that will stimulate robust, sustainable growth in the years ahead," said ADB Country Director for Pakistan Xiaohong Yang. "ADB will work closely with the government and the private sector to improve Pakistan's basic public services, infrastructure, food and energy security, and attract investment and trade to create jobs and improve the quality of life of the country's citizens."
The ADO 2018 Update forecasts that if the government is successful in obtaining finance, Pakistan will have reasonable growth prospects for FY2019 on the strength of an improved security and energy supply, continued investment in the CPEC and other initiatives, and recognition of the need to rein in deficits.