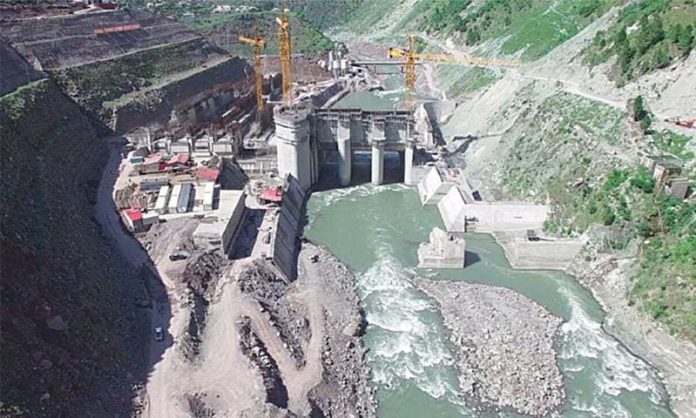 Inclusion of Azad Pattan and Mahal projects in CPEC portfolio proposed
ISLAMABAD: Minister for Planning, Development and Reform Makhdum Khusro Bakhtyar has said that the present government has reprioritized China Pakistan Economic Corridor's (CPEC) energy portfolio by attaching top priorities to the development of hydropower projects.
In a meeting with a delegation of China Gezhouba Group Corporation (CGGC) in his office on Wednesday, Bakhtyar noted that Pakistan's energy needs were growing with the economic growth and it required continuous power generation. "In order to meet the rising demands, we have focused on the development of hydropower projects by proposing an inclusion of Azad Pattan and Mahal projects in the CPEC portfolio," he highlighted.
He further said that under the guidance of Prime Minister Imran Khan, the government was focused on accelerating the progress on Dasu Hydro Project that may cater the demand of huge water storage and power generation.
The PD&R minister said that projects based on indigenous and renewable sources have been prioritized and a policy was being worked out to provide an off-grid solution to areas in Balochistan and other parts of Pakistan. He said that solar panel manufacturers would be encouraged to relocate and establish their facilities inside Pakistan.
The federal minister said that besides generation, modern evacuation and distribution system would be developed to in place a holistic approach in the energy sector. This approach would help to eradicate line losses and issues of circular debt on a permanent basis, he added.
The Chinese delegation was led by CGGC South Asia Marketing President Wang Bo, while CPEC Project Director Hassan Daud was also present on the occasion.
The representative of CGGC briefed the minister about their projects in Pakistan, particularly on the progress of Sukki Kinari Project, being implemented under CPEC. The Chinese company expressed its interest to build more hydropower projects in the country, jointly with the federal and provincial governments. The company also took a keen interest in the five million housing project being worked out by the present government.