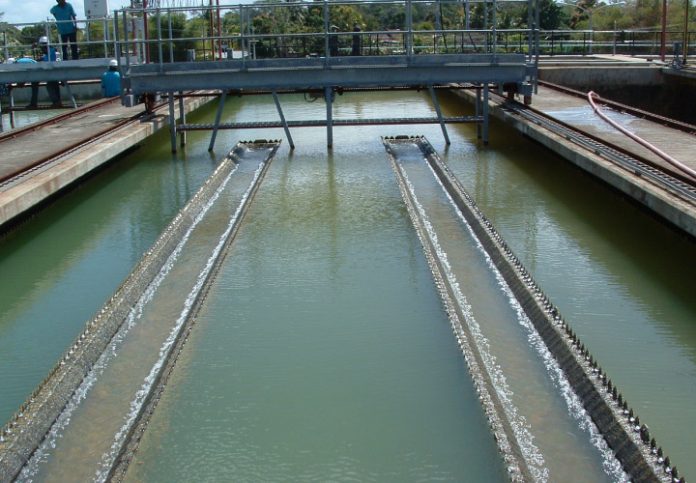 ISLAMABAD: The water shortage has been projected at 35-40 percent before the beginning of the Rabi season starting October 1st, the Indus River System Authority (IRSA) stated on Tuesday.
Irsa called on the government to work on building at least two dams in order to meet future requirements and challenges, reports Dawn.
A meeting of Irsa's technical committee chaired by Director Operations Khalid Idrees Rana was attended by representatives of all four provinces, Wapda and Meteorological Department.
All the parties provided their projection for overall water availability for the forthcoming Rabi season which stood between 35-40 percent.
Mr Rana said now Irsa would determine average water availability based on the stakeholders' projections.
And a working paper would be presented before the advisory committee which is going to meet next Monday to finalize water availability estimates and distribution plan for provinces.
Mr Rana said that the water situation was critical, but any western wave may bring rainfall during the Dec-January period which could reduce the deficit.
He said the highest water shortage experienced during the Rabi season was 49 percent in 2001-2002 when Pakistan attained a bumper wheat crop as overall weather conditions turned favourable.
During last Rabi season, the water shortfall had been recorded at 36 percent and wheat production reached 25.4 million tons, a touch below the output target.
According to Mr Rana, the climate change conditions were getting more challenging each year, which was making to make water availability projections correctly.
He added these continuing water shortfalls were having a long-term negative influence and raising stress on water table due to rising dependence on groundwater extraction.
Consequently, farmers become more dependent on groundwater extraction through tube wells for meeting their crop needs when canal water availability is below normal, raising output costs.
Mr Rana highlighted it was becoming tougher for the authorities to handle groundwater extraction due to an absence of any law.
According to Mr Rana, Irsa believes Pakistan required at least two mega dams in addition to Diamer-Bhasha dam or water problems would keep rising each year.
The meeting was informed that water shortfall for outgoing Kharif season was projected at roughly 36 percent but the actual shortage on countrywide basis decreased to around 19 percent as of September 20th due to good rainfall in last two months.
Till September 20th, Balochistan faced the highest water shortfall of around 44 percent, Punjab 20 percent, Khyber-Pakhtunkhwa (KP) 21 percent and Sindh 16 percent.