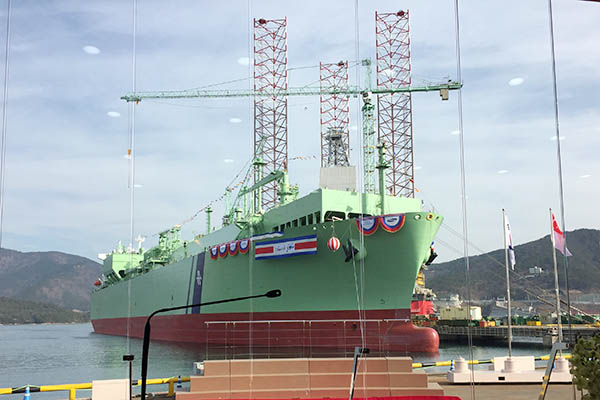 ISLAMABAD: The Senate's Standing Committee on Petroleum has raised serious concerns over the underutilisation of the second liquefied natural gas (LNG) terminal operated by the Pakistan Gas Port Consortium (PGPC).
The meeting was held under the chairmanship of Senator Mohsin Aziz at the Parliament House on Monday. Senators Sardar Muhammad Azam Khan Musakhel, Lt Gen (r) Salahuddin Tirmizi, Shamim Afridi, Taj Muhammad Afridi, Dr Jehanzeb Jamaldini, Bahramand Khan Tangi, Oil and Gas Regulatory Authority (OGRA) Chairperson Uzma Adil and other concerned officials attended the meeting.
The committee called for a thorough probe into the situation of PGPC LNG terminal at Port Qasim Authority as to why the terminal was underutilised and why the power division was not providing adequate demands for gas production to the terminal.
The Senate panel expressed serious concerns as to why such a huge terminal was built and wrong assumptions about demands were made, which are not being made now when the terminal was operational.
The Senate panel members took strong cognizance of the fact that the terminal was working at 54 per cent of its capacity and consequently the government has so far paid $45 million "idle charges" for underutilisation in nine months so far. The panel was of the view that the terms of the contract should be well thought out and should not put the government at a disadvantage.
The panel questioned whether the plant was needed at all and had there been a mismatch in the policies of the government.
During the course of the meeting, the Senate panel also took up details of loans taken by Pakistan State Oil (PSO) in local and foreign exchange from the banks as well as details of pending inquiries by external agencies against the PSO officials.
The Senate panel members were told that PSO has receivables amounting to Rs240 billion and if the power sector makes its payments on time then PSO would not need to take loans to continue its operations.
The panel recommended timely payments to PSO by the power sector. PSO was also asked to hold an inquiry into fake lubricants being sold in its name. Expedition of inquiries and bringing them to a logical end was also recommended by the panel.
Regarding the matter of lorries carrying oil for transportation, the panel noted with contribution from the Oil and Gas Regulatory Authority (OGRA) that any and all containers with oil and petroleum products should be given clearance to move only if they were NHA compliant, had explosives clearing certificate and was weight compliant. The panel decided that action will be taken against the concerned oil management company if any untoward incident occurs.