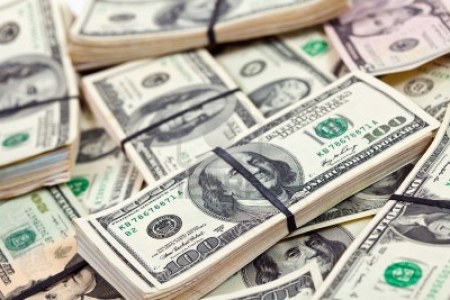 TOKYO: The dollar's rally took a pause on Friday as investors awaited monthly U.S. jobs data later in the day and evaluated the impact of a two-day global government bond rout that has lifted U.S. Treasury yields to seven-year highs.
The yield on the benchmark 10-year U.S. Treasury note hit its highest levels since May 2011 after private payrolls data came in stronger than forecast.
The private payroll numbers were seen as boosting the odds that U.S. jobs data for September would also be stronger than expected, likely indicating the tightening cycle by the Federal Reserve will continue.
The dollar was basically flat at 113.93 yen on Friday, after coming off an 11-month high of 114.55 yen the previous session.
A rise above 114.735 would take the greenback to its highest level since mid-March 2017.
The spike in U.S. yields pulled the gap between 10-year benchmarks between the United States and Japan to 304.49 basis points, within reach of an 11-year high of 304.90 basis points reached in mid-May this year.
The yen was helped overnight by a Reuters report that the Bank of Japan will tolerate further increases in super-long yields as long as the increase does not push 10-year yields well above its zero percent target.
Ten-year U.S. Treasury yields were last at 3.1949 percent, while the benchmark 10-year JGB yields sat at 0.150 percent, close to their highest since January 2016.
The dollar index was 0.1 percent higher on the day at 95.833.
AUSSIE NEAR 32-MONTH TROUGH
The Australian dollar, often viewed as a barometer of risk appetite, slipped 0.2 percent to $0.7064, having earlier in the day touched a 32-month low of $0.7062.
The Aussie, extending losses into a fourth straight session, has now fallen 2.1 percent this month.
The euro edged down 0.05 percent to $1.1507 after brushing a six-week low of $1.1463 during the previous day's session.
The single currency ended Thursday with an 0.55 percent gain against the greenback, paring some losses after slipping six sessions in a row.
The euro is down about 0.8 percent against the dollar this month.
Euro zone government bond yields rose sharply on Thursday after U.S. economic data bolstered the case for interest rate hikes in the world's largest economy and sent Treasury yields to multi-year peaks.
The pound was 0.1 percent lower at $1.3010 following a gain of 0.6 percent overnight, coming off a 3-1/2-week low of $1.2925.