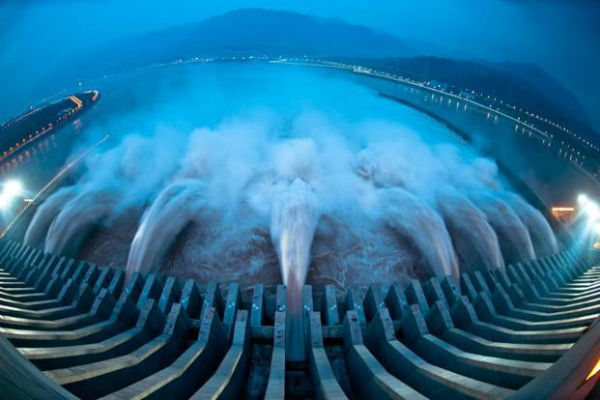 LAHORE: The Federal Minister for Water Resources Muhammad Faisal Vawda said on Monday that the government was committed to constructing water and hydropower projects in order to improve water availability for domestic, industrial and agricultural sectors.
He highlighted the need for developing water and hydropower resources for the economic and social uplift of the country and said that low-cost hydel electricity would be added to the national grid.
According to a spokesman, Faisal Vawda expressed these views during his visit to Water and Power Development Authority (WAPDA) Camp Office in Islamabad, where WAPDA Chairman Lt Gen (R) Muzammil Hussain (Retd) briefed the Federal Minister about the water situation in Pakistan and WAPDA projects in water and hydropower sectors at WAPDA Camp Office in Islamabad on Monday.
The chairman highlighted various factors behind the looming water crisis in Pakistan and underlined the need to make concerted efforts towards addressing the issue of water shortage in the country.
He emphasised the fact that the construction of new dams and adopting efficient water management means was the way forward.
Giving a rundown of the measures taken by WAPDA in view of the Supreme Court's decision for early commencement and timely completion of Diamer-Basha and Mohmand Dams, the Federal Minister was apprised that procurement of consultancy services and main works was on fast track and the construction of both dams would commence in 2019.
In addition to the recently completed WAPDA projects, the federal minister was also informed about the ongoing water and hydropower projects to include Dasu and Keyal Khwar Hydropower Project, Kurram Tangi Dam, Nai Gaj Dam etc. A review of the ready for construction projects including Kachhi Canal Phase-II and III, Kurram Tangi Dam, Tarbela 5th Extension, Harpo and Bunji Hydropower projects was also presented.
The minister expressed satisfaction over the performance of WAPDA and emphasized on the need to keep working with the same dedication for timely completion of ongoing projects for the benefit of the people.