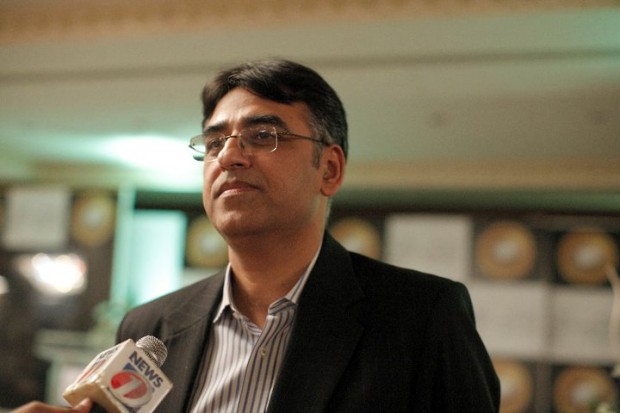 ISLAMABAD: In a meeting with officials of PSX Stockbrokers Association, Finance Minister Asad Umar assured the brokers of taking their suggestions of incentives and tax cuts to rein in the fall at the stock exchange into consideration.
According to people having knowledge of the meeting, Mr Umar met the delegation of PSX Stockbrokers Association in Islamabad, reports The News.
The delegation was told by the finance minister that its proposals would be evaluated and given due consideration, a broker aware of the meeting said.
The broker who declined to be named shared Mr Umar would address the brokers community on Saturday at the Pakistan Stock Exchange (PSX).
The meeting was attended by Chairman Securities and Exchange Commission of Pakistan (SECP) Shaukat Hussain, Minister of State for Revenue Hammad Azhar and brokers Bilal Farooq, Farrukh Khan, Ghulam Mujtaba, Hammad Kehar, Munir Khanani and Adil Ghaffar.
During the meeting, it was shared the indecisiveness of the government on some economic problems had damaged the capital market and an analyst said the PSX has lost over 4,200 points, plunging by more than 10.5 percent and its capitalization falling by Rs825 billion since the beginning of October.
The brokers requested the government to scrap 0.01 percent of advance tax on the purchase of shares in consideration of the commission earned by its member.
Also, the brokers said to carry forward losses should include loss on stock market transactions and incentives are provided to entities to enhance listing in the stock exchange.