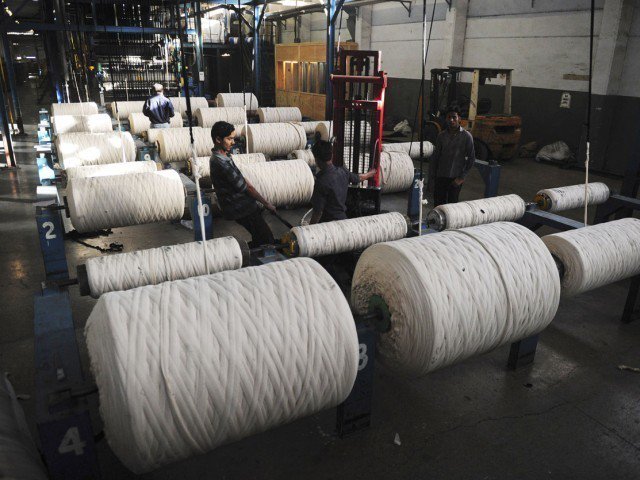 Association chief demands immediate payment of long overdue refunds of sales tax, besides removal of duties from import of cotton and polyester staple fibre
All Pakistan Textile Mills Association (APTMA) Sindh and Balochistan Chairman Zahid Mazhar has appreciated the government's commitment to reduce the cost of doing business and improve the country's exports.
He lauded Prime Minister Imran Khan for inducting a team of professionals in his cabinet, especially economic managers like Asad Umar and Abdul Razzak Dawood.
In a statement issued on Wednesday, Zahid Mazhar said that the measure taken to reduce the prices of gas for five export-oriented industries was a step in the right direction to make local products internationally competitive. However, he pointed out that in order to encourage industrialization and revive the exports of textile sector, the government would have to address other major odds hurting the industry and exports
"Immediate payment of our long overdue refunds of sales tax, income tax and export DLTL, removal of duties from import of cotton and polyester staple fiber to ensure their availability at affordable price, removal of GIDC, low productivity of labour, shortage of water available for industries in Karachi, and high cost of doing business for which government has already assured its commitment. All these are hurting the viability of the industry by increasing the cost of doing business which cannot be passed on to the international buyers," the chairman highlighted.
He demanded the government to remove custom and anti-dumping duties on import of polyester staple fiber, which also acts as a substitute for cotton, to enable the industry and its value chain remain competitive in the international market.
He also requested the government to review the free trade agreements and preferential trade agreements in such a way that the exports of Pakistani goods be increased. He urged the government to give special attention towards FTA with China since China is providing zero custom duty facility on import of textiles from ASEAN member countries, while 3.5pc duty is imposed on textiles from Pakistan.
He opined that the textile industry of Pakistan is capable enough to bring the economy out of the current disastrous condition, adding that it can generate employment which is the prime goal of the government and at the same time double its export in next five years provided immediate decisions and policies are made to support it.