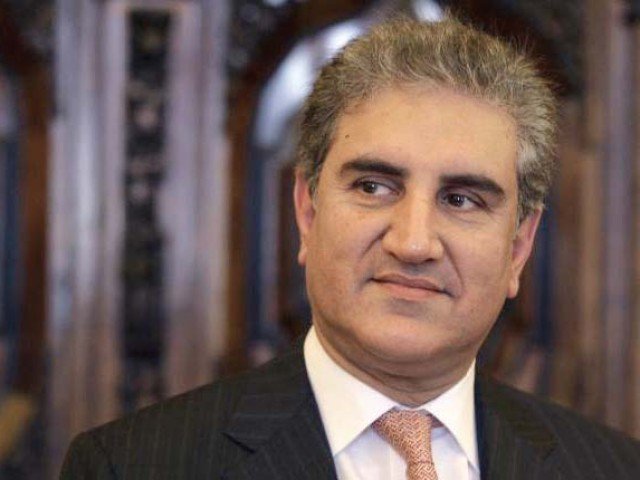 ISLAMABAD: Pakistan's Foreign Minister Shah Mahmood Qureshi on Friday said Islamabad has requested the United Arab Emirates (UAE) for a deferred payment facility for oil imports akin to the one secured with Saudi Arabia earlier this week.
While presiding over a press conference in Islamabad, Mr Qureshi briefed the media regarding a meeting held earlier on Friday between Prime Minister Imran Khan and a high-level delegation led by UAE Minister of State Sultan Ahmed Al-Jaber.
Mr Qureshi told the media that the UAE deputation is visiting Pakistan under the patronage of UAE Crown prince Sheikh Mohammad Bin Zayed to talk about mutually beneficial projects which both brotherly nations can commence.
The foreign minister said the delegation mentioned the bilateral relations between the two nation were decades old, but there had been a dip in them in the past 4-5 years.
He added, "In today's meeting, we have discussed measures to expand the economic side of our longstanding bilateral ties."
The foreign minister shared that in the agriculture sector, discussions had taken place regarding raising exports to the UAE.
"We have an exportable surplus in rice which we used to export [to the country], but our exports have decreased considerably in the last few years.," he said.
Also, the foreign minister said, "In fruits, I discussed with them the export of citrus and mangoes. We have both in abundance and there is a demand in UAE too. Due to our proximity, we can easily export this despite them being perishable items."
He said Pakistan has decided to benefit from UAE's expertise in processing and packaging food.
The establishment of an LNG terminal with the assistance of UAE was discussed in the meeting, said Mr Qureshi.
The foreign minister said the UAE delegation had expressed an interest in establishing an LNG terminal in Pakistan.
While sharing further details of the UAE delegation's visit, Mr Qureshi said a member of real estate giant Emaar was also part of the team and apprised them that the PTI government was planning to build 5 million housed and asked if they could help in this regard.
The foreign minister concluded, "Another issue which we are facing these days is that of water shortage. UAE holds expertise in water desalination and if they could invest in setting up a plant in Karachi or Gwadar, our water crisis will be resolved, and it will be a massive development,"