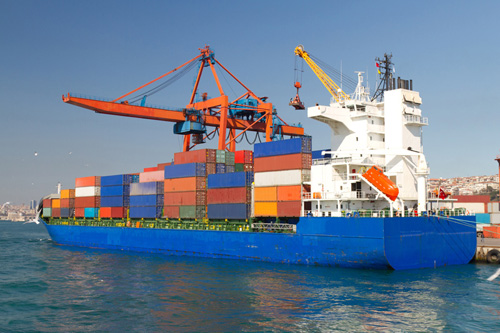 ISLAMABAD: After getting a degree in information technology, Adnan Basheer, who once worked as a salesman and IT technician in different companies, was struggling for his career as, in his words, the "odd jobs" could not provide enough income to meet his financial needs.
His time came in 2008 when Basheer established his own company on a friend's advice and started importing electronic products from China and distributing them as a wholesale dealer in Pakistan.
"Within a few months, I quit my job because I was earning many times more than what I was getting from my job," said Basheer, now the owner of Global Alliance Private Limited in Islamabad.
He told that import business from China gave him a chance to access the huge market and the 38-year-old man started exporting Pakistani specialties to China last year. According to him, the revenue of his company is getting multiplied with orders from China.
Apart from importing electronic products from China, Basheer has also been exporting edible products, which is the main sector of Pakistan's exports, to China since last year.
"I have exported over 1,000 tons of high-end Himalayan salt to China this year, which was mined at the Khewra Salt Mine," he said, adding that the supply was warmly welcomed by Chinese buyers for its special taste, better competitive rate and purity.
The salt mine is located in Pakistan's eastern Punjab province and is the second largest and oldest salt mine in the world. The rose-coloured rock salt was found, according to history, by Alexander's troops in 320 BC and its trade dates back to Mughal era.
Actually, Pakistan has a vigorous product line, including exclusive varieties of mangoes, oranges, basmati rice, leather, oilseeds, kernels and a variety of seafood from the fresh waters of the Arabian Sea and several other raw materials, which have great potential to be exported to China on competitive rates, local analysts said.
Pakistan's incumbent government led by Prime Minister Imran Khan, shortly after being sworn in in August, expressed a desire to boost the country's overall annual exports to 27 billion U.S. dollars from the existing $23.4 billion dollars in the ongoing fiscal year to end on June 30, 2019.
During a visit to Pakistan in September, Chinese State Councilor and Foreign Minister Wang Yi said China would dispatch buying missions to Pakistan to enlarge its imports from the country so as to decrease Pakistan's trade deficit.
Local economists said China's gesture to increase its imports from Pakistan is the real advantage of the China-Pakistan Economic Corridor (CPEC) for Pakistan and it will help the South Asian country increase its revenue and narrow the predetermined trade volume.
Director of Islamabad Council for International Affairs Saeed Chaudhry told that China's efforts are linking Pakistan to the more open market and global trading, which can change the economic and financial status of the country by supporting its industries and corporate sector.
Basheer's salt now has to firstly reach Lahore before it can be sent to Karachi, which would take about 10 days through congested old highways.
"I'm expecting that after the CPEC transportation projects, my goods can be sent directly to Karachi from Khewra, and at that time by using the new motorways, it would only take about five days to Karachi," Basheer said.
According to him, a series of transportation infrastructural development projects of CPEC are forming a modern logistics network for the country, which reveals the great influence of CPEC over Pakistan's business development.
For the first time, China will hold an International Import Expo (CIIE) in Shanghai. At the invitation of the Chinese government, Imran Khan will attend the upcoming expo, where there will be booths for Pakistani companies exporting various items to China.
Chaudhry believes that the CIIE would provide extra advantages to Pakistani products to woo new buyers at the Chinese and the international arena.
Basheer said that there are a lot of opportunities for Pakistani businessmen and traders to export products to China because Pakistani entrepreneurs can make better offers to the Chinese buyers comparatively, but they also need to improve and upgrade their businesses through training, innovations and efficiency to meet the required Chinese standards.
Chaudhry suggested that Pakistani companies and entrepreneurs should take advisory services of Chinese companies and counterparts to learn how to improve their businesses, which could help them increase exports to China.
A great chance of increasing exports and minting more revenue is at hand for Pakistan, but there is a need to make special comprehensive efforts to grab it, which will finally lead the country to economic and social prosperity, said, Chaudhry.