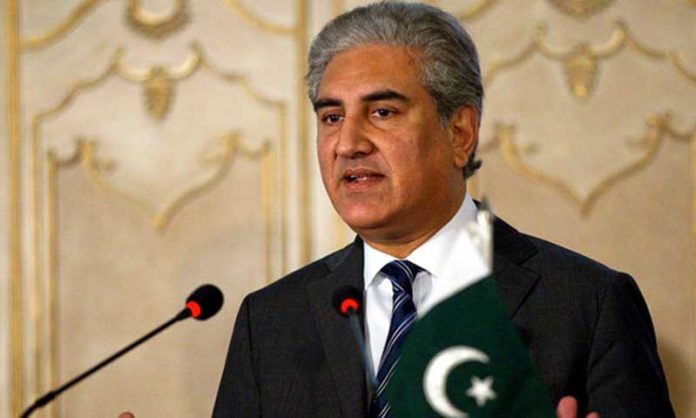 ISLAMABAD: Addressing the upper house of the parliament on motions moved by Senator Leader of Opposition Raja Muhamad Zafarul Haque, Foreign Minister Shah Mahmood Qureshi said on Wednesday that Prime Minister Imran Khan's visit to China remained "very successful".
He said the nation is united on the China Pakistan Economic Corridor (CPEC) and the government will complete all ongoing projects under the mega corridor.
He said delegates from 130 countries attended the Shanghai Expo and the prime minister was one of the seven prominent world leaders who was invited as a keynote speaker on the occasion.
He said Pakistan Pavilion was one of the eight pavilions which were visited by the world leaders, adding that 15 agreements and memoranda of understanding were signed between the two countries regarding human development, education, health, skill development, poverty alleviation, agriculture and industrial development.
The foreign minister said Pakistan enjoyed close brotherly relations with Saudi Arabia which will be further strengthened after the recent visits of Prime Minister Imran Khan to the kingdom.
He said Saudi Arabia agreed to place $3 billion in State Bank of Pakistan to help it overcome its balance of payment crises.
The foreign minister said Prime Minister Imran Khan has offered to play a mediatory role to resolve the Yemen conflict and his initiative has been welcomed by all the parties concerned.