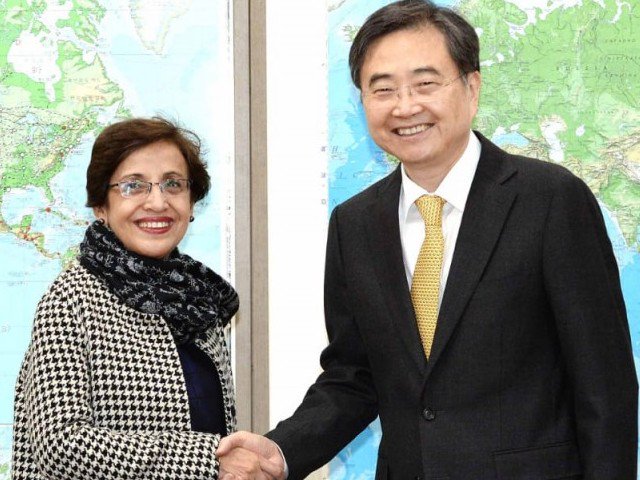 ISLAMABAD: Pakistan and Republic of Korea (RoK) have agreed in principle the need for high-level visits from RoK to Pakistan in order to establish closer cooperation in various fields of economy.
The agreement was made during a meeting between Foreign Secretary Tehmina Janjua and RoK Foreign Minister Kang Kyung-Wha before the 10th round of Pakistan-RoK Bilateral Policy Consultations held in Seoul on November 7, said a foreign press release issued on Thursday.
Besides exchanging views on the need for closer cooperation between the two friendly countries, the foreign secretary and the RoK foreign minister also discussed enhancing the scope of cooperation in culture, education, forestry and climate change sectors.
During the discussions, the two sides reviewed the entire gamut of bilateral relations and identified opportunities and possibilities for further deepening the relations in all fields, especially in the spheres of trade, investment, education, culture and parliamentary exchanges.
Pakistan side welcomed the designation of Pakistan as a "priority partner" for Korean Economic Development Cooperation. Discussions were also held regarding regional security situations in South Asia and the Korean Peninsula.
Pakistan highlighted the importance of the resolution of Kashmir dispute for peace in South Asia and the Korean side briefed on the positive developments for the establishment of 'peace regime' on the Korean peninsula.
The foreign secretary also interacted with members of the Pakistani community who had contributed to the Dam Fund. She thanked them for their generous contribution to this national cause.