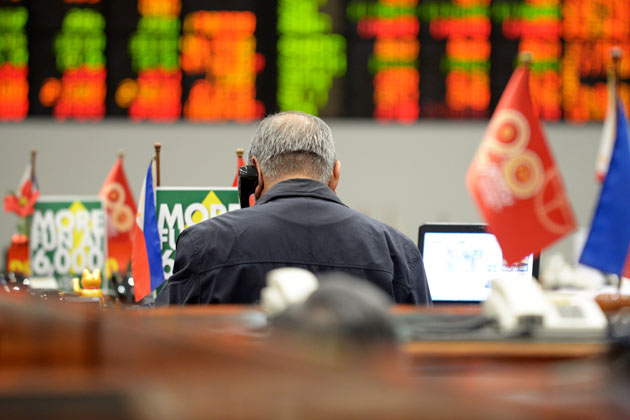 LONDON: Emerging market stocks buying surged to its highest since February in the wake of this week's US midterm elections, Bank of America Merrill Lynch said on Friday, adding that global markets had now bounced out of "extremely oversold" territory.
BAML's weekly roundup of financial flow data showed fund managers poured $3.9 billion into emerging economy shares, although almost as much – $3.2 billion – was spent on traditional safety plays such as investment-grade bonds.
"It's back on!" BAML analysts wrote, referring to revived risk appetite.
"Global stocks up 6 per cent from Oct 29th lows (on an MSCI ACWI equal-weighted basis), following 20.8 per cent plunge from Jan'18; key risk-off levels held, e.g. Chinese yuan (stronger than) 7" per dollar, they added.
BAML pointed out that the last factor, the yuan, could be set for another dive though. Recent data suggest Chinese exporters have been rushing to beat higher US tariffs which are due to kick in from January.
China's bond market is the also only major one in the world that been rallying in the last week. During market turbulence, wary investors tend to seek out the guaranteed income that government and corporate debt offers.
The report also highlighted that just over half of people at a BAML conference in Beijing this week expected the US and China to strike a trade deal in early 2019.
"(China) optimists focused on corporate growth; pessimists fear liquidity trap … note warning signs for big Q1'19 slowdown & further CNY depreciation," the report said.
A separate piece of BAML research also showed that global equity prices had dropped to 13.2x 12-month forward earnings at the trough of last month's lows, which was the lowest valuation level since 2013.
"Investors are defensive and the most concerned about growth since the global financial crisis," that research said.
The contrast with the start of the year could not be greater, it added, but also said the firm's US specialists expected Wall Street's S&P 500 index to finish the year 7 per cent higher than now, which would be a new all-time peak.
"Our US strategists continue to be bullish SPX, targeting 3,000 by year-end and in EM Asia we see valuations now at levels associated with previous bear markets."