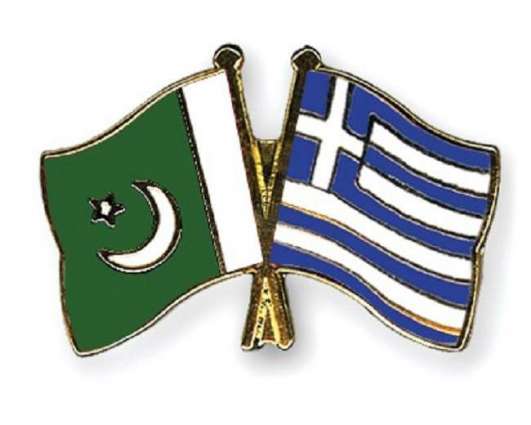 LAHORE: Greece's Corfu Chamber of Commerce and Industry Vice President George A Kolytas has said that private sectors of Greece and Pakistan should work together not only to boost mutual trade, but also to play a significant role in enhancing cooperation in sports and cultural sectors.
Talking to the Lahore Chamber of Commerce and Industry (LCCI) Senior Vice President Khawaja Shahzad Nasir, Vice President Fahimur Rehman Sehgal and members of the executive committee, the Corfu CCI vice president said that apart from trade, sports and cultural delegations from Greece and Pakistan should also visit each other at private and government levels.
He suggested formation of cricket teams at the chamber level, saying that such activities will help get the desired result, which is to increase people-to-people contacts. He said that his country's wanted to export olive oil, scrap and cotton from Greece to Pakistan.
LCCI Senior Vice President Khawaja Shahzad Nasir said that Pakistan and Greece enjoy warm and cordial diplomatic relations, however, the level of trade and economic cooperation is far below. "It is not healthy that the bilateral trade is ranging way below $100 million. Pakistan has a favourable balance of trade with Greece and we need to maintain it," he added.
LCCI Vice President Fahimur Rehman Sehgal said that a rising trend in exports from Pakistan is depicting that the country is heading towards the right direction. He said in order to create a conducive atmosphere, which can set the ball rolling towards greater economic cooperation, both countries must identify the areas that may create opportunities for greater trade.
He said that the LCCI is ready to join hands with the Corfu Chamber to bring business people of respective countries close to each other.