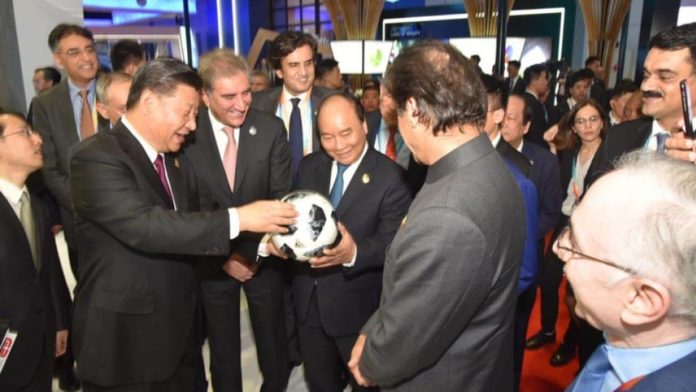 Former Chinese diplomat says import from Pakistan is closely related to the quality of goods and demand in Chinese market
BEIJING: Pakistani products will become more popular in the Chinese market and Pakistan's export to China will increase substantially after its participation in the first China International Import Expo held in Shanghai, a former diplomat and senior research fellow said on Friday.
Being a market economy, the Chinese government can encourage traders and businessmen to import from Pakistan, but as for what to import and how much to import, it is mainly determined by the market, said Charhar Institute Senior Research Fellow Cheng Xizhong.
Pakistan, as a country of honour, had set up a pavilion at the expo to display its main products and highlight the development process and achievements in science and technology, information technology and other areas, he noted. However, he said, the import from Pakistan is closely related to the quality of Pakistani goods and the demand in the Chinese market.
Emphasizing industrialization, he said it can greatly enhance Pakistan's export capacity and put on the country on the road of modernization. Pakistan can enhance its overall national strength in the region through industrialization, he maintained.
"I sincerely wish that someday we could buy high-quality television sets, mobile phones, cars, and smart products from Pakistan," he said.
Cheng highlighted the role of Chinese media for running a lot of reports on Pakistan and for promoting friendly relations between China and Pakistan.
"The Chinese media has played an important role in promoting the level of understanding between the two countries as well as in promoting the entry of Pakistan enterprises and commodities into China," he said.
About the significance of the expo, he observed that in order to promote export, many countries in the world hold export fairs or import and export fairs. "This is the first time China has held an international import expo. It may also be the world's first large-scale international import expo. This shows that as world big countries are closing, China is more and more open. China is now promoting a new round of high-level opening up to a new height," he added.