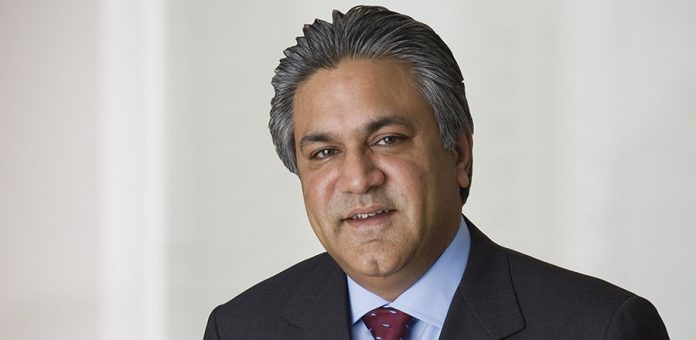 LAHORE: Abraaj Capital CEO Arif Naqvi's lawyer has come to his defence saying his client shouldn't be blamed for the disintegration of its investment fund.
In an interview to CNBC, Mr Naqvi's lawyer Habib Al Mulla, executive chairman of Baker & McKenzie said the Abraaj scandal had inflicted "some damage" to Dubai's reputation.
He added, "Now does this mean that this damage is irreparable? Absolutely not."
Mr Al Mulla who has been responsible for several of Dubai's modern legislative structures refused to acknowledge whether Mr Naqvi accepted the blame for the downfall of Abraaj's investment fund.
Rather he pinpointed towards the local regulators which included the Dubai Financial Services Authority (DFSA).
The DFSA, which is the regulatory arm of the Dubai International Finance Centre (DIFC) has been conducting a probe into several matters pertaining to the Abraaj Group.
He explained, "Is this incident due to a lack of regulation? I would say categorically no. If you ask me, could the DFSA have done a better job to contain this issue after it happened? I would have said yes. I think they probably didn't realize the magnitude of the situation."
Mr Naqvi's lawyer stressing on the role of the regulators said, "It was the regulators' duty to try to circumvent these incidents and try to contain the public damage that has been done,"
Had the DFSA come earlier, addressed these concerns and addressed the media, I think yes, this would have been avoided."
The company had filed for provisional liquidation in the Cayman Island after falling under a pile of debt and accusations that investor funds had been commingled with.
However, Mr Al Mulla reiterated that there had been "no misappropriation of funds."
While talking about the liquidation of Abraaj and the piece in October in which Wall Street Journal accused Naqvi of heavy embezzlement, Mr Al Mulla said, "It's normal in the course of any entity that funds would be transferred from one account, another account, as long as they are properly recorded, and that's what the Wall Street Journal piece misses."
Mr Al Mulla stated a few things could have been conducted in a better manner, however, he categorically said that no criminal charges had been filed against Mr Naqvi or Abraaj for any wrongdoings in operating their businesses.
"If there were any wrongdoings from the directors, or breach of any laws or regulations or even corporate governance, we all would have seen regulators taking a different approach.
And we have seen so far that no regulator, neither in the UAE nor in other jurisdictions where Abraaj is doing business, came up with any kind of charges against Abraaj or its directors. It has only been the media," said Mr Naqvi's lawyer.
While talking about the provisional liquidation process being undertaken in the Cayman Islands, Mr Al Mulla said the case would move along and permit all investors to claim what they are owed.
"It's still in the process of collecting all of the assets that Abraaj has, and I'm sure at that final stage when all these assets are sold, everyone will get whatever he owes.
There will not be any losses, because the assets that Abraaj has are almost sufficient to pay all its debts," he said.
At its zenith, Abraaj had managed over $14 billion in emerging market investments and was the largest private equity firm in the MENAF region.
However, the journey of smashing success hit roadblocks in February when the company was accused by its leading investors; the Bill and Melinda Gates Foundation, the World Bank's International Finance Corporation (IFC) unit, and government-backed development finance organisation's CDC Group PLC of misusing $200 million from its $1 billion healthcare funds intended for use in developing economies of Pakistan, India and Nigeria.
The group was broken into Abraaj Investment Management Ltd (AIML) and Abraaj Holdings in late February.
An internal audit conducted by KPMG gave a clean chit to the company but Abraaj was compelled to return capital to a new fund and stopped fresh investments in wake of organizational restructuring and geared up to introduce new robust internal controls.