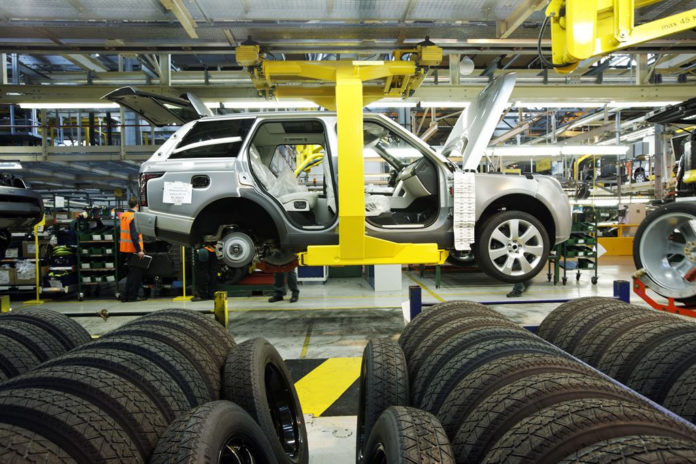 KARACHI: The total sales of locally-assembled passenger cars went up by 4 per cent to 72,563 units in the first four months of Financial Year 2018-19, against the sales of 70,040 units in the same period last year.
On a month-on-month (MoM) basis, the sales improved to 9 per cent, the data released by the Pakistan Automotives Manufacturers Association (PAMA) revealed on Monday.
The sales of Pak Suzuki Motor Company (PSMC) declined significantly by 8.3 per cent as it sold only 42,914 units in July-Oct 2018, compared to 46,491 units sold during the same period last year. The sale of Suzuki Mehran, Suzuki Bolan and Ravi declined by up to 23 per cent, 22 per cent, 21 per cent respectively in the last four months. However, during the same period, Suzuki Cultus and WagonR supported the company as their sales enhanced by 9 per cent and 21 per cent respectively. It is expected that the demand for Suzuki Mehran and Bolan would decline further, as the buyers are looking towards the WagonR and Cultus (also being used in Uber and Careem).
Indus Motor (Toyota), Honda and PSMC had increased the prices of their models in September 2018.
Meanwhile, Honda (HCAR) witnessed a significant increase in volumes as unit sales rose by 19 per cent YoY in the last four months. The company sold 16,643 units compared to 13,949 units.
Similarly, the sales of Indus Motors (INDU) enhanced by 9.7 per cent in the July-October period as the company sold 18,814 units compared to 16,981 units sold during the same period last year. On a MoM basis, it surged by 24.9 per cent as the company sold 5,618 in October 2018, compared to 4,216 units sold in the October 2017.
In April 2018, Ghandhara Nissan Limited launched its locally assembled JAC Motors X200 1-ton pickup in Pakistan, which is primarily suitable for distribution of goods in urban and rural areas. According to data, it sold 291 vehicles in Pakistan during the last four months.
It is pertinent to mention that the local car manufacturers had demanded the government to remove the auto sector from the list of tax filers, as the condition was directly hitting their sales. The government of Pakistan Muslim League-Nawaz (PML-N) had imposed a condition of tax-filer to purchase new vehicles.
On the other hand, the prices of all vehicles shot up by 10-15 per cent during the last three months owing to the depreciation of Pak Rupee against the US Dollar.