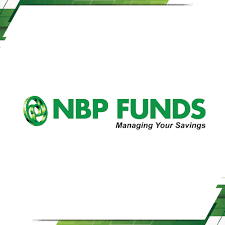 ISLAMABAD: Baltoro Growth Fund, a Pakistan-focused private equity fund has recently concluded a successful investment of an equity stake in NBP Fund Management Limited (NBP Funds, formerly NAFA).
Baltoro Growth Fund provides support to grow ambitious businesses into industry leaders, delivering global standard services and products to the Pakistani market.
Baltoro acquired the stake from Alexandra Fund Management Pte Ltd and National Bank of Pakistan (NBP) continues to hold a controlling stake in the company and is committed to its long-term growth.
With a distribution network of approximately 1500 branches, NBP is a key strategic partner in assisting NBP Funds to achieve its future growth aspirations.
This acquisition marks the third investment for Baltoro Growth Fund.
Baltoro made its first investment in Pakistan in 2016 by acquiring a stake in AGP Limited, a Karachi based pharmaceutical company.
In March 2018, AGP successfully listed on PSX, marking the first successful liquidity event for a Pakistan-focused fund.
The fund's second investment was in Triconboston, a 150 MW wind farm in Jhimpir, Sindh.
It serves as a successful model for investment in Pakistan and envisions to be a catalyst that will spur the growth of the private equity industry in the country.
NBP Funds is a Karachi based asset management company founded in 2005 that manages 26 different mutual and pension funds.
As of 31st October 2018, the company had Assets Under Management (AUM) of Rs116 billion.
The company has through its marketing efforts worked towards improving financial literacy in Pakistan, as well as encouraging an increase in prudent savings by individuals to build their long-term wealth and financial independence.
The asset management industry in Pakistan has witnessed tremendous growth in recent years.
However, despite this growth, Pakistan still lags its international peers in terms of mutual fund penetration.
Pakistan's AUM to GDP ratio was approximately 2% in 2017, compared to global average of 55%.
The improvement in financial literacy coupled with rising disposable incomes and a positive regulatory environment will continue to fuel growth in this sector.