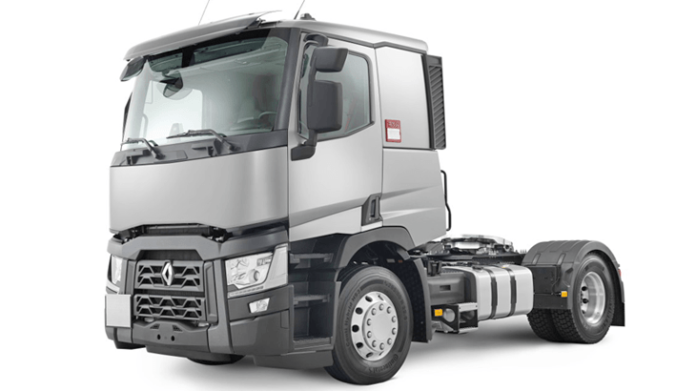 LAHORE: Ghandhara Nissan Limited (GNL) in partnership with Renault has launched a full range of trucks of the latter in the Pakistani market.
In early-2018, both companies had signed a cooperation agreement to represent Renault Trucks in Pakistan.
GNL will be responsible for the import, distribution and after-sales service of the three new ranges and also the CKD assembly at its manufacturing site located at Port Qasim, Karachi by the end of next year.
Presently, all the vehicles are being imported in built-up condition from Lyon, France.
The new range of trucks was unveiled to over 500 guests, which included corporate and individual customers, media persons and representatives from Renault Trucks.
In a comment to Profit, Samilullah Tariq Head of Research Arif Habib Limited said, "This partnership will definitely boost the bottom line of GNL, as it will improve their assembling plant.
Environment and safety regulations are driving the sales of news trucks to avoid accidents and lower the impact on the environment."
He added, "This development is very much influenced by CPEC as the construction of new roads is driving investment logistics.
Investment in Pakistan's logistics is one of the key factor related to improvement in the country's export competitiveness."
Speaking to Profit, Pak Kuwait Investment Co AVP Research Adnan Sheikh said, "Demand for logistics would increase under the ambit of CPEC.
GHNL will bring modern trucks which will meet the latest road safety and fuel emission standards."
Senior Vice President of Renault Trucks International Olivier De Saint Meleuc while speaking at the launch said, "I am personally proud to witness this milestone for Renault Trucks in Pakistan with our partner GNL.
Pakistan is an important market for Renault Trucks and is rapidly developing with many large infrastructure projects especially under the China Pakistan Economic Corridor (CPEC); that require robust & reliable trucks to cater demanding operations."
He added, "Renault Trucks offer fuel efficiency, engine performance and safety along with lower maintenance and operational costs, ultimately providing profitability to the customers. With our new range launched in 2013, we have deployed significant resources to ensure these vehicles deliver maximum reliability."
Mr Meleuc said, "Each range has undergone rigorous quality trials and has been exhaustively field tested under actual operating conditions to meet the demands for reliability and robustness expected by our customers in Pakistan".
GNL CEO Mr Ahmed Kuli Khan Khattak thanked the management of Renault Trucks. He said, "Whenever GNL has introduced any commercial vehicle to Pakistan, it is being well accepted in the market.
By the blessings of Almighty Allah, GNL is taking yet another lead by bringing European Trucks. Subsequent CKD Operation of Renault Trucks from end 2019 will create new job opportunities and offer the highest standard transport solution for the benefit of customers."
While speaking on the occasion, Senior Executive Director Marketing and Sales GNL Muazzam Pervaiz Khan highlighted the fifty-years of the relationship between the customers and Ghandhara group, which was a major reason for its long-term success.
He added, "that with this huge opportunity available in the market for Robust, Fuel-Efficient & reliable trucks, introducing Renault Trucks was need of the hour.
The demanding specs in terms of safety by all the major oil marketing companies can be 100% met by Renault Trucks."
GNL shares were trading at Rs124.22, up Rs5.91 (+5%). KSE-100 index was trading at 41,144.42 points, up 150.37 points from close on Wednesday.