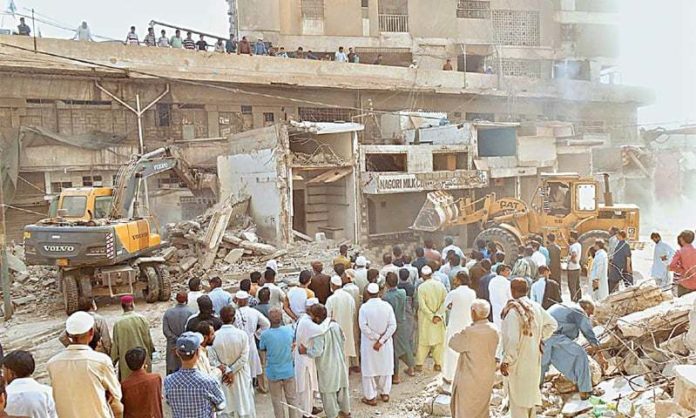 KARACHI: Karachi Chamber of Commerce and Industry President Junaid Esmail Makda has advised the aggrieved affectees of the ongoing anti-encroachment drive in the city to submit their complaints along with legitimate documents and evidence at the KCCI so that their grievances could be addressed.
In a statement issued on Friday, the KCCI president said that the chamber has been receiving dozens of complaints from shopkeepers who claim that their "legal businesses" were razed "unlawfully" by the Karachi Metropolitan Corporation (KMC) during its anti-encroachment drive in several areas of the city.
In this regard, Makda said, all complaints must carry solid evidence about the legality and ownership of shops so that KCCI could effectively defend their cases in front of relevant authorities and ensure proper compensation to them.
Reiterating KCCI's commitment under its policy of public service, Junaid Makda assured that the chamber would make sincere efforts to ensure no injustice to the genuine affectees.
He said that the chamber would like to play a vital role in the provision of alternate places to genuine affectees of the anti-encroachment drive, as per the commitment made by Sindh Local Government Minister Saeed Ghani and Karachi Mayor Waseem Akhter.
"This has to be done on a top priority basis as it was a question of daily bread and butter for thousands of families who have become unemployed as their shops have been completely flattened and they have no other source of income," he added.