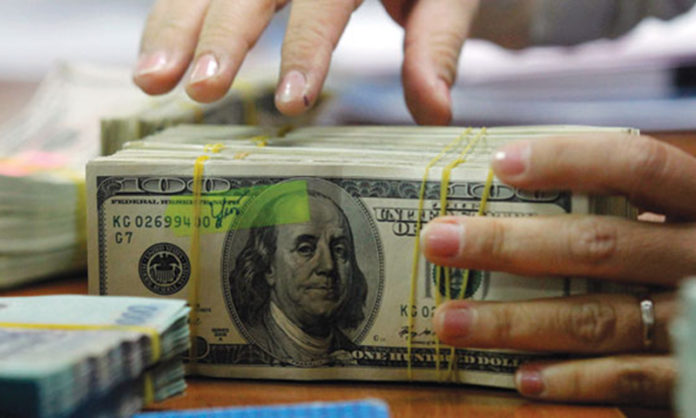 'In case the expected assistance from friendly countries is delayed further, the finance ministry will speed up compliance with the IMF conditions'
ISLAMABAD: As the depleting reserves are negatively affecting the money market, the government has reportedly approached the friendly countries again for early dispatchment of financial assistance.
Although the same could not be confirmed from the officials at the Ministry of Finance, sources claim that the government has approached China, Saudi Arabia and UAE again for early dispatchment of the committed assistance, as the country desperately needed support for its reserves so that further speculations in the market could be avoided.
According to the sources, a meeting in this regard was held recently with the Chinese embassy officials at the PM House.
Since the government has delayed its negotiations with the International Monitory Fund (IMF) owing to tough condition imposed by the international lender or due to its own assessment of expected support from friendly countries, the position of reserves is compelling the incumbent government to urgently seek support from China, Saudi Arabia and UAE.
According to the sources, the Chinese official at the embassy had pledged to arrange at least $1 billion on an urgent basis.
"Making arrangements for $1 billion is not a big task for the Chinese government. It seems that China also wants to test the nerves of the new government after it had initially made controversial remarks about China Pakistan Economic Corridor," said the sources.
"Apparently, China has also set some conditions for financial support which could be difficult for Pakistan to accept. China has reportedly asked Pakistan to first approach Saudi Arabia and other countries for assistance and that it would later add to fill the remaining gap in the balance of payment," said an insider, adding that so far only $1 billion has been received from Saudi Arabia.
"In case the expected assistance from friendly countries is delayed further, the finance ministry will speed up compliance of the IMF conditions. The recent depreciation of currency and changes in interest rates was a step forward towards meeting the lender's conditions," said sources.
The IMF mission also hinted it might link the next loan package to Pakistan's commitments to the FATF. The recent crackdown against Tehreek-e-Labaik was also aimed at giving a signal to FATF that the government has the capability to tame religious outfits.
Sources said that the IMF, during the bailout negotiations with Pakistani officials, had also asked the government to rationalise the rupee and devalue the currency between Rs140 to Rs150. The lender had made it clear that the currency had previously been controlled artificially.
Similarly, IMF officials had also pointed out the fiscal deficit problems as the Federal Board of Revenue had failed to enhance revenue, whereas the expenditure had been increasing exorbitantly. Although the Pakistani officials informed about the recent austerity measures, they were not satisfied with the stated information.