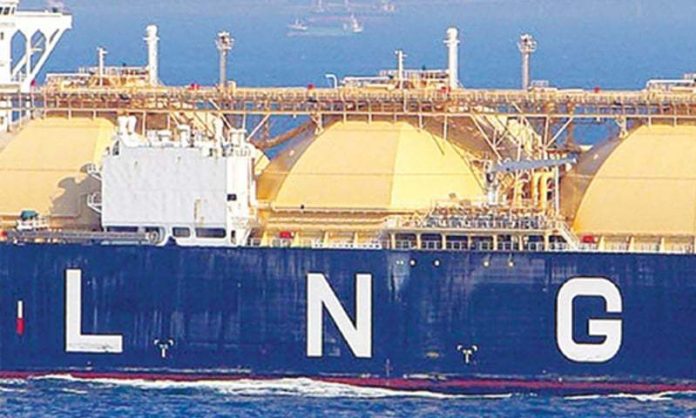 SINGAPORE: Asian markets for liquefied natural gas (LNG) and oil are closely related, and both now awash in oversupply. But while data shows forward oil prices rising, LNG prices for future delivery are veering in the opposite direction.
This makes it unprofitable for the LNG market to store excess gas, as the forward curve for Asian LNG shows prices for February are 40 cents below January's $9.67 per million British thermal units (mmBtu).
That means the market is in what's called 'backwardation' – where prices for future delivery are lower than those for immediate dispatch.
That has baffled many traders. Because crude oil has a price curve pointing the other way – into what markets call 'contango', when immediate prices are higher than those in the future, traders can store unwanted oil profitably for later sale.
HOW WELL SUPPLIED ARE MARKETS?
Oil markets moved from backwardation in October into contango from November due to an emerging glut.
LNG markets are also clotted, with several tankers storing the fuel sitting off the region's energy trading hub of Singapore.
WHY IS LNG DIFFERENT TO OIL?
Although oil and gas markets are usually closely related to each other, current conditions have drawn them apart.
The current LNG price curve is at the mercy of the weather.
While oil is mostly used in Asia to fuel cars, trucks, ships and planes, a lot of LNG is used in power stations and for heating: LNG demand tends to rise during the northern hemisphere's winter season.
WHAT'S WITH THE WEATHER?
With the icy blasts of last winter in mind, and a huge program underway in China to shift millions of households to using gas for heating instead of coal, traders prepared for this winter by loading up on LNG.
But so far this winter real cold snaps have yet to show up, thanks to an El Nino weather pattern gripping North Asia.
Hence, the LNG market is sitting on lots of unneeded gas. And the system could get even more clogged once demand sinks with the arrival of mild spring weather next year.
WHY NOT STORE LNG FOR LATER SALE?
Even if the outlook was for a tighter market and forward prices were higher, storing LNG for later sale rarely happens.
That's because unlike oil, which can be stored easily on tankers, keeping LNG on a ship is necessary in Asia and costly – it must be chilled to -160 degrees Celsius (-260 degrees Fahrenheit).
What's more, LNG also gradually evaporates when stored aboard tankers, so cargoes steadily lose value.
In Europe, excess LNG is re-gasified and put into vast underground storage facilities. But Asia has far fewer sites for this, forcing traders to keep the current excess LNG on ships – at a princely charter rate of $160,000 a day.