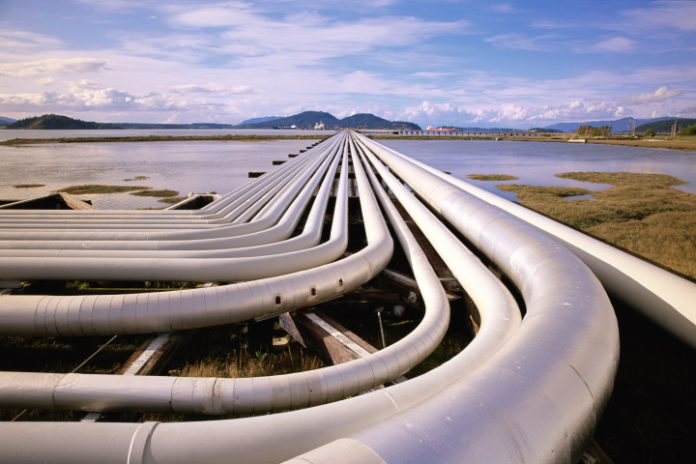 ISLAMABAD: As winter sets in and the gas shortage deepening, the Oil and Gas Regulatory Authority on Thursday approved a much-required network code to permit the private sector entities the use of state-owned gas pipelines.
The approval of the network code was amongst the last conditions for permitting private-sector entities the use of gas pipeline transporting system, which would finally challenge the hegemony of state-owned gas utilities on the marketing and distribution of gas in Pakistan.
Due to continuous delays in approval of the network code by Ogra and the previous PML-N administration, it caused millions of dollars invested in various gas projects to be stalled because of the dominance of gas utilities.
Also, this caused low utilization of liquefied natural gas terminals (LNG) despite payment of capacity charges, since the private sector wasn't permitted to import LNG at cheaper rates.
A statement issued by Ogra on Thursday said it had approved the network code submitted by the Sui companies in pursuance to Rule 11 of OGRA Gas (third party access) Rules 2018 with the objective of establishing a uniform contractual (operational) framework for the third-party access arrangements in the country and the use of gas pipeline transportation systems.
This will promote the development of a competitive gas market by applying uniform principles to the relevant parties.
It will ensure fair, transparent and non-discriminatory practices in all transactions concerning the use of the gas pipeline transportation systems; prevent abuse of dominance and any potential anti-competitive conduct; ensure the safe and reliable supply of gas, and integrity of the gas pipeline transportation system.
The network code is the common set of standard conditions governing access arrangement between the following parties (transporters and shippers), including gas transmission licensees; gas distribution licensees; gas sale; and connected system operators.
It is expected that with an opening of the country's gas market to third parties will promote import of liquefied natural gas and facilitate growth in the natural gas sector of the country. TPA regime will address the energy shortfall of the country, secure energy supplies for the growing domestic demand and promote economic growth by enhancing competition in the gas market.