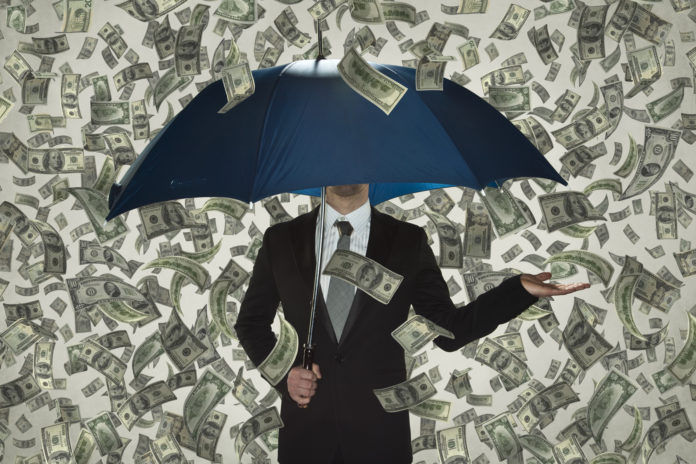 The Islamic Republic of Pakistan's billionaires are basic billionaires. They are sugar and edible oil, fertilizer and packaging, cement and steel billionaires. They are private education and housing real estate billionaires. They are old-school banking and ambient logistics billionaires. They are mid-20th century-technology automobile manufacturing billionaires. Most started off as and still are textile and leather goods billionaires. None of them is a social media or telecommunications billionaire.
None of them is an aircraft manufacturing, advanced defence-tech, precision engineering, or aviation billionaire. None of them is a biotechnology or research-and-development-based pharmaceuticals billionaire. None of them is a renewable energy or electric car-manufacturing billionaire. None of them is an artificial intelligence, robotics, fintech, or e-commerce billionaire. None of them is even an IT services or BPO billionaire.
All of Pakistan's billionaires are therefore basic billionaires.
The United States of America also used to have basic billionaires, like the Rockefellers, the Carnegies, and the JP Morgan family. However, these billionaires thrived back in the late 18th and early-to-mid 19th centuries. It has been more than a hundred years since then.
The billionaires of America today are highly sophisticated and futuristic billionaires. Examples of the US's next-generation billionaires: Mark Zuckerberg (Facebook), Larry Page and Sergey Brin (Google), Jeff Bezos (Amazon), Steve Jobs (Apple), Brian Chesky (Airbnb), Elon Musk (Tesla / Space-X / Paypal), and Travis Kalanick (Uber) along with dozens of other such billionaires.
These entrepreneurs are at the forefront of enabling America's quantum leap into the intensely technological and exponentially sophisticated next 100 years. Their high intellect-based, innovation-driven, futuristic, tech-savvy, and risk-taking approach is not propelled by their government. The United States government is there only to create an enabling environment, in order for these amazing individuals' entrepreneurship and ideas to flourish.
Their qualities are driven by a deep desire to see their country remain a global leader for the next 100 years and for their countrymen and people around the world alike to benefit from their forward-thinking and innovativeness.
Due to this unending quest for greatness and discovery, they continuously reinvest and start-up new businesses. They persistently search for the next frontier and new opportunities within and outside their existing businesses. They keep thinking, taking risks, investing, making mistakes, learning, and reinvesting again until they get things right.
In this beautiful entrepreneurial process, major research and development takes place, groundbreaking new technologies are invented, and patents registered. Innovation thrives, and America remains the world's leading nation-state.
Pakistan's billionaires, on the other hand, are hoarding hundreds of billions of rupees in cash at the moment. They are all real estate billionaires as well, despite the majority of them having nothing to do with the business of real estate development. They owe this cash and property to their country and its people. After all, the country allowed them to practice their trade freely and expand their businesses, in most cases in a highly protected and cartel-based environment, and the people of Pakistan bought their goods and gave them new business year-on-year over the past 70 years.
However, they continue to stash billions of dollars overseas, along with parking hundreds of billions of rupees in the banks of Pakistan, which are also mostly owned by these same basic billionaires. Their cash holdings and properties are essentially dead assets, as such kind of assets are of no use to the country's economy and future until they are actually put into proper economic use.
America's billionaires, on the other hand, are the real reason behind their country being able to establish itself as the world's most powerful military and economic power ever. How have they achieved this feat? By being forward-thinking and constantly innovative, by taking risks and betting their money on futuristic technologies, by believing in continuous improvement processes as the core of their businesses' ethos, and by recognizing the value of talent, hiring the best brains from around the world, and compensating them accordingly.
When will Pakistan's basic billionaires rise to the occasion?