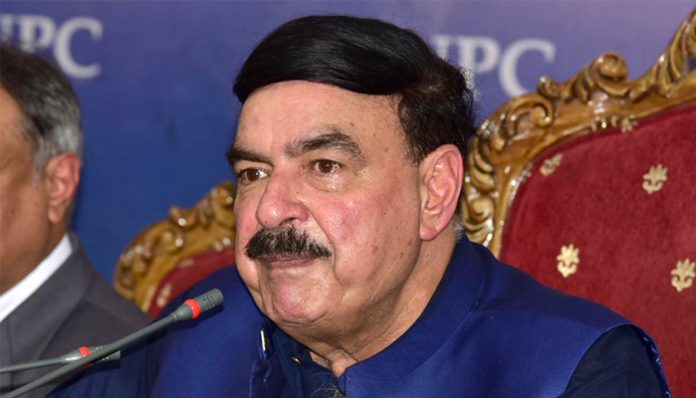 ISLAMABAD: Railways Minister Sheikh Rasheed Ahmed said on Monday that Pakistan Railways has a great potential to develop connectivity in the region which would provide unprecedented development opportunities and new avenues of economic progress.
He was talking to an eight-member delegation of Turk State Railway Companies, Talamsas and Raymisas, who visited the Ministry of Railways, according to a media release.
During the meeting with the delegation, Railways Secretary Sikandar Sultan Raja briefed the delegation about the workings of different sections of the ministry.
Sheikh Rasheed briefed the delegation about the ongoing projects of the Pakistan Railways and said that Turkish companies would be welcomed by the ministry for any investment in railway projects.
The minister said both the countries were enjoying deep-rooted cordial relations and Pakistan Railways intends to take benefit from these ties.
He said that Pakistan Railways would take benefit from Turkish experience and expertise in Railway Carriage Factory and Risalpur Locomotives Factory.
"Pakistan Railways is expanding its networking and making progress through international joint ventures and Turkish partnership will be welcomed in this regard," the minister said.
The Turkish companies on the occasion showed a keen interest in investing and executing JVs with Pakistan Railways and invited Sheikh Rashid to visit Turkey in order to observe the workings of the Turkish Railway system.
The companies, during their five-day stay in Pakistan, would visit different organisations of Pakistan Railways and would hold meetings with the concerned heads to explore investment opportunities.