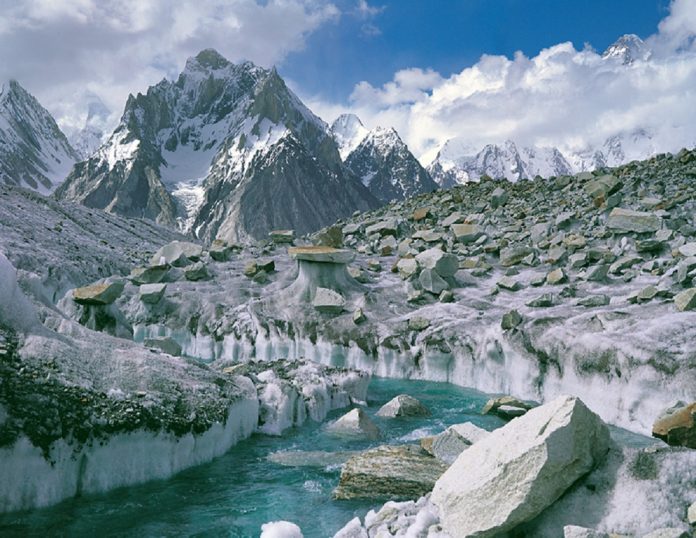 'Among four proposed tours, the agency offers a seven-day trek along the Batura glacier in Hunza'
ISLAMABAD: After an improvement in the country's tourism ranking, Terres d'Aventure, a French tour agency that specializes in adventure travel, hiking and trekking, has decided to return to Pakistan nearly after 10 years.
According to an article published in a French magazine, the tour operator has proposed four trips, ranging from 17 to 24 days, intended for the lovers of high mountains. Two treks in the heart of the Karakoram Range are intended for good walkers.
"A hike for 13 days along the Baltoro glacier to the famous Concordia site, then on to the base camp of K2, the most beautiful mountain in the world according to mountaineers, and then to Gondogoro La, from where one can views an exceptional panorama of four eight-thousanders, K2, Broad Peak, Gasherbrum I and II," the tour operator said.
📣🇵🇰 Après une dizaine d'années d'absence, Terres d'Aventure revient non sans joie au #Pakistan, terre de tous les superlatifs ! 😃🏔️

➡️https://t.co/DyRYL6M93W
©PatrickPoendl/iStock#voyage #randonnée #trek #nouveau #montagne #retouraupakistan #trekking #terdav #rando #ascension pic.twitter.com/VFlQCEm3Ec

— Terres d'Aventure (@Terres_Aventure) January 17, 2019
The agency also offered another tour, a seven-day trek along the Batura glacier in Hunza.
"With few steep passages, this trek offers gradual acclimatization and presents no major difficulties, offering exceptional views of 14 peaks over 7,000 meters and vast glacial landscapes," added Terres d'Aventure.
Finally, it said, the journey along the Karakoram Highway, which connects Pakistan to China through the Karakoram Mountains, is the least difficult. "It offers beautiful hikes in the Gilgit-Baltistan region, to the base camps of Nanga Parbat and Rakaposhin and on to the Khunjrab Pass, at the border with China."
The more adventurous can even try to climb Rash Peak (5,098m), which offers the rare opportunity in the mountains to enjoy a short trek, with grandiose views of K2, Broad Peak, the Gasherbrums and Baintha Brak, the agency stated.