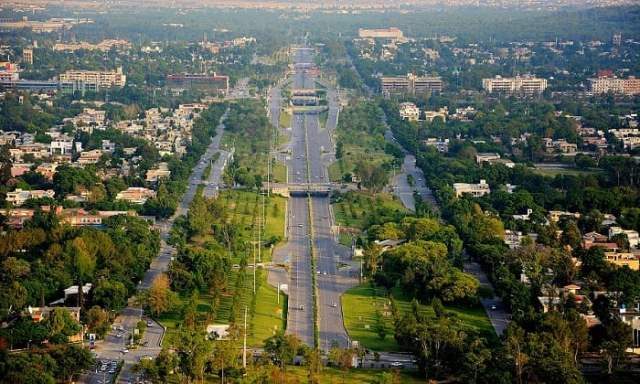 ISLAMABAD: Islamabad Capital Territory (ICT) administration has started the audit of ICT Agriculture Department owing to discrepancies and irregularities in matters pertaining regulation of fruits and vegetable markets, sources told Profit.
The Ministry of Interior (MoI) had conducted an inquiry in 2016 with regards to the allegations leveled against management of ICT market committee – fruit and vegetable market, Islamabad. Incumbent Deputy Secretary Coordination to Establishment Division Secretary Lubna Said was working as director of ICT Agriculture.
The inquiry committee had given a number of recommendations pertaining to the matters of the wing of ICT in question and the committee had directed the then Islamabad chief commissioner to implement the recommendations of the committee. However, neither the then chief commissioner, Zufiqar Haider, took any action nor did the ministry of interior pursue this matter, resulting in the inquiry being shelved.
According to documents, the inquiry committee had given recommendations regarding illegal collection of fine making money out of encroachments, illegal contract of parking fee, illegal trades, illegal collection of money from vehicles in the names of welfare fund, delay in issuance of trade license and irregularity in the process of office equipment.
The committee had recommended that retailers should be immediately shifted to retail markets situated in I-9, H-9, G-11 and G-6 weekly bazars, besides hard action against encroachments. The committee had urged the chief commissioner and deputy chief commissioner to lead from the front.
Documents had revealed that the last contract for parking fee was awarded for Rs22 million by Capital Development Authority (CDA) in 2012 for a period of two years, up till March 2014, and then extended till handing over of fruit and vegetable market I-11/4, Islamabad to ICT administration in March 2015.
According to documents, such type of contracts are awarded for one year. In 2012, it was awarded for two years prima-facie with mala fide intensions, as it is a departure from established practice of awarding contracts for one year.
There are always possibilities that next bid will be more competitive and thus will bring more money to the public exchequer. Unfortunately, Islamabad administration has also awarded parking fee contract for two years.
It was also suggested that Islamabad administration should terminate the contract awarded by the CDA as it had already extended its two years' term.
It was further revealed that the administration allowed the contractor to collect parking fee for seven more months. The new contract had been awarded for Rs71 million per annum, while the previous one was for Rs22 million per annum.
Even after making adjustments on accounts of increase in schedule of rates, the contractor made huge money of the cost of public exchequer, for seven months.
It was found that the award of contract first by CDA and then by ICT administration for two years was against the financial proprietary and the continuation of contract for seven months by Islamabad administration caused loss to the exchequer.
The committee had recommended to initiate a formal inquiry into the matter and in future, no such contracts should be awarded for more than one year. ICTA should also frame auction rules, it said.
Moreover, along with encroachments, fruits and vegetable market is infested with traders not supposed to be housed here. It was originally designed as wholesale market but a number of illegal traders were also doing businesses over there, who have turned into mafias who resist every attempt to regulate fruits and vegetable market and start smearing campaigns against those who intend to take action against them.
It was recommended that the market at I-11/4 must be restored to its original version of being a wholesale market as its restoration to original purpose necessitates removal of encroachments as well as removal of illegal traders.
On the matter of illegal collection of money from vehicles in the name of welfare fund, it was recommended that the market committee should itself provide all facilities to the fruits and vegetable market.
Additional reporting by Syed Awad