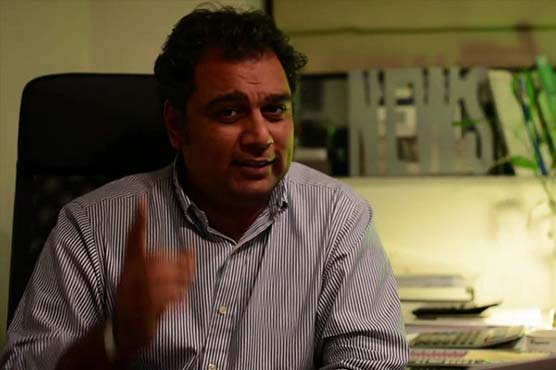 'Team working at Kekra-1 well has received pressure signals'
Maritime Affairs Minister Ali Zaidi has said that the details regarding the discovery of oil and gas at Kekra-1 well would be announced within a week, a private media outlet reported.
"There are only 26 metres more to go in the search for oil and gas," Ali Zaidi said, adding that the team working on offshore drilling along the coast of Karachi has found pressure signals after drilling up to 5,474 metres.
He said the drilling work had not been completed yet and it would continue till 5,500 metres.
"The oil reservoir is most probably releasing the pressure from different points, which is a good sign," he said in a statement.
The minister said blowout preventer caps had been installed at pressure signals, adding that the drilling has restarted after pressure testing.
The maritime affairs minister admitted the drilling work was supposed to be completed in 60 days, but it had reached 120 days now.
"Only few days are remaining and the final result will come out in a week," he maintained.
Earlier, it was reported that testing had started to gauge the quantity of oil and gas at Kekra-I drilling site.