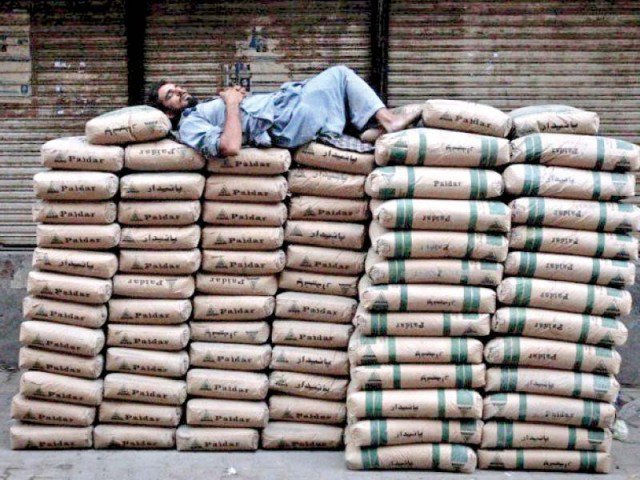 LAHORE: Cement prices, after witnessing a drop of almost 15pc during the last five months, have started reverting to the previous level in the northern retail market, where different brands' prices were hiked by Rs20 on average. However, the rates in the southern region remained stable at an average of Rs630 per bag.
According to the All Pakistan Cement Manufacturers Association, cement prices have started increasing by Rs15-20 per 50kg bag across different cities in the northern region with the new price range standing between Rs580-600 per bag.
In the retail market of Lahore, they said, different brands were selling their cement bags at increased rates as compared to previous rates of Rs560 to Rs580.
Presently, there are three popular brands in the Lahore market, including DG Cement, Bestway Cement and Maple Leaf Cement, dealers said, adding that these companies were selling their cement at Rs580-Rs600 per 50kg bag owing to their demand and popularity.
According to the weekly data of Pakistan Bureau of Statistics, Multan, Lahore and Islamabad have witnessed the steepest decline in the wholesale prices of cement bags during the last one month, as they lost between Rs80-125 value to their 50kg cement bags though its impact was not seen anywhere in the retail market in these cities.
Industry experts said that cement prices have been under immense pressure for the past few months due to increased competition, as demand for construction has receded considerably.
Cement companies in the north have been racing to the market to sell excess production units while companies in the south have been selling cement and clinker overseas, resulting in high growth in exports, they added.
Industry sources termed hike in coal prices, rupee depreciation of about 36pc and low demand due to slow construction work in Punjab as the major factors which led to the fluctuation in cement prices.
They said that domestic demand was suffering due to the slowdown in public infrastructure while the real estate market was reinforced by cuts in developing funding and expenditure.
On top of that, they added, the exporting markets for these companies in Punjab have also dried out since India has halted trade with Pakistan, slapping hefty duties on Pakistani goods, while Afghanistan has become increasingly difficult to penetrate for companies located in Punjab and Khyber Pakhtunkhwa owing to the presence of cheaper Iranian cement in those markets.