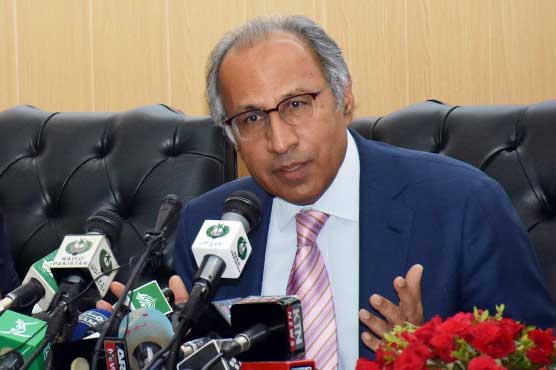 Adviser to Prime Minister on Finance Abdul Hafeez Shaikh has left for the United States to attend the annual meetings of the International Monetary Fund (IMF) and the World Bank, a private media outlet reported on Monday.
According to sources, Abdul Hafeez Shaikh will also hold important discussions with the IMF and WB officials on the sidelines of the annual meetings.
The finance adviser is likely to return to Pakistan on Sunday.
Earlier on September 24, Economic Affairs Minister Hammad Azhar shared on Twitter the status of his "high profile meetings" with an IMF delegation as well as a US trade delegation led by the US envoy.
About his meeting with the ambassador, Azhar had said that means to enhance economic cooperation between the US and Pakistan were discussed on the occasion.
"Had a productive meeting with US Ambassador Mr Paul W Jones and his team. We discussed means of enhancing economic cooperation between the US and Pak and also increasing the grants effectiveness on ground," he had tweeted.