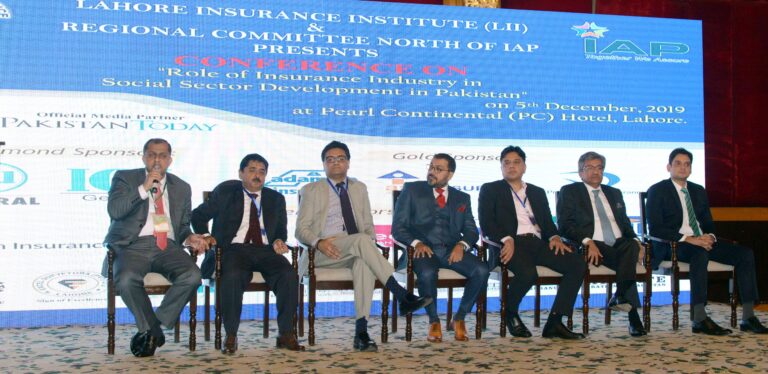 Lahore Insurance Institute and Insurance Association of Pakistan (IAP) jointly organised a conference on the 'Role of Insurance in Social Sector Development in Pakistan'.
IAP (North) Chairman Satwat Butt highlighted that insurance penetration is low in Pakistan as compared to the neighbouring countries, urging the government to provide support in this regard.
IAP (North) Vice-Chairman Muhammad Hisham stressed the need for public-private partnerships in the insurance sector and also solicited the government's help in this regard.
Kashaf Foundation MD Roshane Zafar was the keynote speaker on the occasion, sharing her valuable experiences of micro health insurance and urging the government to ensure financial inclusion of the vulnerable segment of the society.