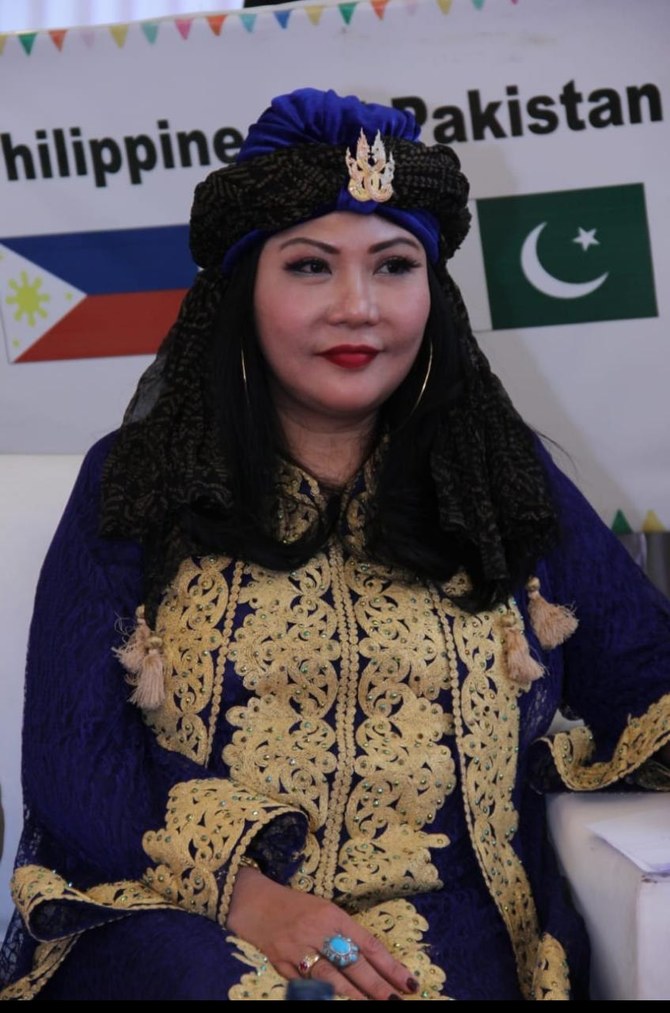 KARACHI: Queen of three islands in the Philippines, Sultana Maria Amor, concluded a five-day philanthropic visit to Karachi the other day on the invitation of a private citizen and welfare trust, Arab News reported on Monday.
During her visit, she launched the local chapter of her US-based non-profit 'We Care for Humanity,' (WCFH) and vowed to become an ambassador to promote Pakistan. 
The Queen also introduced a programme called 'Free Land Tourism' to benefit northern areas of the country. "There are many different impressions (about Pakistan) outside the country and the reality is totally different," she told Arab News. 
"What's really amazing for me are the people who are really calm, peaceful and friendly."
"As they say, it is the land of hospitality, which is 200 percent true. I have met a lot of wonderful people…and they are so willing to cooperate with us on our philanthropic mission," she said. "I will be one of the people who will promote the beauty of Pakistan," she held. 
READ MORE: Buybacks have hit the Pakistani capital markets. Investors beware
The environment was a primary focus of her visit to Pakistan as well as the challenges of waste management, education, health and women empowerment. "Dignitaries and royals are possible investors and contributors for social economic projects,"  she said and added she would bring investors to Pakistan who could contribute to projects in education, health and climate change.
"I brought with me a programme which is called RDF (refuse derived fuel) for a cleaner environment," she continued. "I'll be able to donate RDF to developing countries to replace coal because coal is the number one contributor to destroying our planet," she added.
Karachi is the start, she said and added she would expand the programme to Islamabad and across Pakistan.
ALSO READ: FM Qureshi invites Malaysian investors to explore Pakistani market
But beyond the culture, scenery and people, it was the food that seemed to have won the queen's heart. "I think I have gained about 10 pounds [after] coming to Karachi," she laughed.