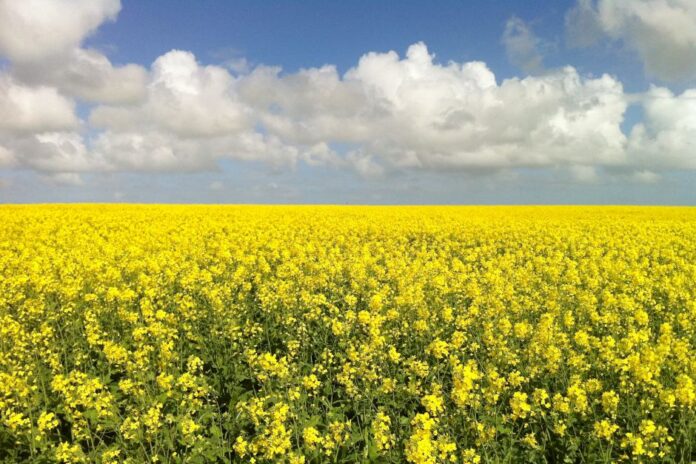 LAHORE: Pakistan will cultivate oilseeds, including sunflower, canola and sesame, across 0.5 million acres this year, which would most likely reduce the import bill of edible oil by $345 million.
Pakistan's import bill of edible oil and oilseeds currently stands at around $4 billion, sources said, adding that this is the third most expensive commodity that the country spends on.
Edible oil is one of the most important commodities of everyday use. Since its inception, Pakistan has been constantly falling short in terms of edible oil production, as about 88pc of domestic requirements are met through imports, whereas the local production stands at a meagre 12pc.
Since the early 1970s, Pakistani imports have increased by 12.5pc per annum and this trend would get worse with the increase in population, sources feared.
YIELD POTENTIAL
National Agriculture Research Centre (NARC) Oilseed Programme Leader Nazakat Nawaz told this scribe that there existed a massive gap between average and potential yield of various oilseed crops. "About 78pc of the yield potential is yet to be achieved in sunflower, while the country is still to realise 74pc potential of rapeseed-mustard, 75pc of groundnut, 80pc of sesame, 76pc of linseed, 79pc of soybean and 74pc of safflower."
Nazakat shared that progressive farmers in the country are achieving more than 70pc of yield potential, which shows that there exists a huge potential to vertically increase oilseed production if proper crop management practices by the farmers are undertaken.
SHARE OF OILSEED 
According to oilseed experts, in domestic production, major share comes from cottonseed, as it contributes 76pc to the overall production; rapeseed-mustard contributes 14pc, while sunflower and canola contribute 9pc and 1pc, respectively.
"Canola, rapeseed-mustard and sunflower have the potential to overcome the deficiency of edible oil in the country to some extent," Nazakat maintained.
Talking to this scribe, Punjab Agriculture Department Assistant Director (Information) Najaf Abbas informed that in order to become self-sufficient in the production of oilseeds and edible oil, Prime Minister Imran Khan's National Agriculture Emergency Programme had launched its National Oilseeds Enhancement Programme aimed at increasing oilseed production across the country.
The total cost of this five-year project was Rs5,115 million, of which Punjab's share was Rs3,069 million.
In addition, the Punjab agriculture department had also introduced different schemes for oilseed growers, including 50pc subsidy on machinery to them.
The assistant director said that the government was providing Rs5,000 per acre subsidy to farmers cultivating sunflower, canola and sesame.
"In the next five years, we are planning to provide subsidy against 0.36 million acres of sesame, 0.278 million acres of sunflower and 0.211 million acres of canola cultivation," Najaf said. "The ultimate aim behind introducing these schemes is to encourage farmers to grow oilseeds as that will decrease our dependence on foreign countries."