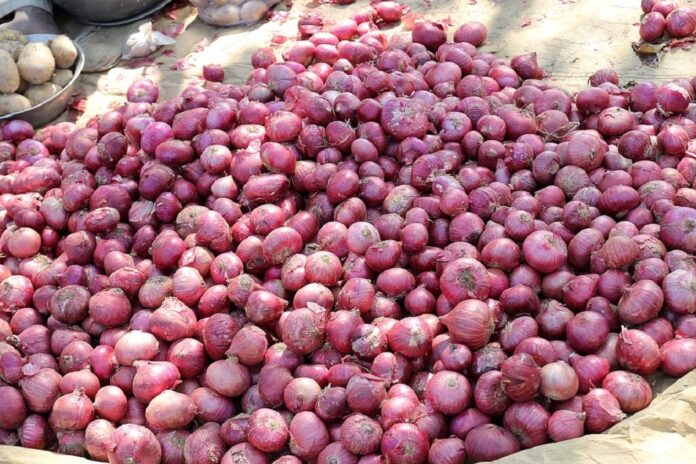 ISLAMABAD: The Punjab government has requested the federal government to impose a ban on the export of onions and red chillies.
According to sources privy to this development, the Punjab government made this request keeping in view the possible shortage in the coming months.
Earlier, the Pakistan Tehreek-e-Insaf (PTI) government had to face embarrassment in the wake of wheat and sugar shortage, following which a committee, under the Federal Investigative Agency (FIA) director general, was now conducting an inquiry into the matter.
Sources said after receiving the Punjab government's request, the prime minister has instructed the Ministry of National Food Security and Research to examine the matter and take necessary action within one week so that the situation could remain under control.
The PM Office has also asked the ministry to create on a priority basis another post of 'additional secretary' in order to address the prevalent challenges.
It is pertinent to mention that the food ministry remained neglected for the last 10 years, especially after the devolution of agriculture matters to provinces. Currently, only one additional secretary was working in the ministry.
According to sources, in addition to more recruitments, the PM Office has further directed the ministry to establish a dedicated cell that could timely project future demand and supply situation of essential food commodities.
Meanwhile, sources said the PM Office has asked the Ministry of Interior as well as provincial governments to prepare a national action plan to address the challenges of food adulteration.
This plan would initially focus on five items: milk, pulses, spices, ghee/cooking oil and water. The interior ministry has been asked to take corrective measures with specific timelines for effective implementation.
Moreover, sources said, the PM has also directed the Finance Division to convene a National Price Monitoring Committee to monitor the prices of essential items on a weekly basis.
Also, the PM Office has asked the Ministry of Science and Technology to help the Balochistan government upgrade its laboratories so that forensic tests could be conducted to ensure effective anti-adulteration campaign. The Balochistan chief secretary shall ensure submission of weekly reports relating to price, hoarding and adulteration.