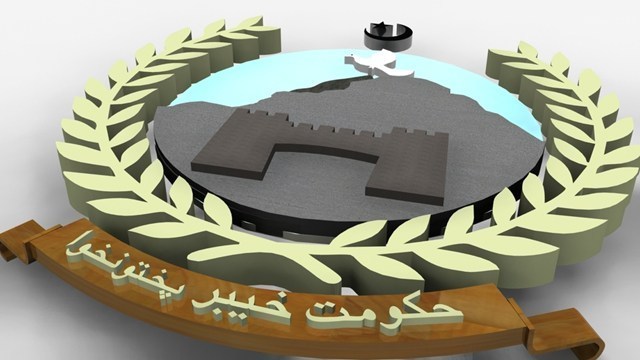 PESHAWAR: The Khyber Pakhtunkhwa's Provincial Development Working Party (PDWP) approved on Thursday 20 projects worth Rs20.44 billion, including Rs2.43 billion for land record computerisation and science laboratories projects in the schools of tribal districts.
The projects were approved at the PDWP's meeting chaired by Additional Chief Secretary Planning and Development Department, KP Shakeel Qadir Khan.
During the meeting, different uplift programmes for the tribal districts were also reviewed.
The approved development projects belonged to different sectors that included energy and power, roads and bridges, housing, agriculture, elementary and secondary education, IT, law and justice, excise and taxation, multi-sectoral development, and health sectors.
The forum approved 20 projects with an estimated cost of Rs20442.265 million and deferred and returned two others to their respective departments for rectification.
The repair of old transmission lines and installation of new transformers in Bajaur and North Waziristan to the tune of Rs277 million were also part of the approved projects.
A project valuing Rs1.14 billion was also approved for science laboratories in newly merged districts under the 'Literacy for All' programme. For the digitilisation and computerisation of land records in the newly merged seven tribal districts, a Rs1.29 billion worth project was also approved.
The PWDP also approved a project worth Rs2.093 billion for the reconstruction of old roads in Orakzai, Haripur, and Lakki Marwat districts besides Rs464 million approved for Sakra to Gabin Jabha road in Swat district.
The PDWP also gave an approval to spend Rs10.5 million on the construction of the boundary walls on Hangu Township Scheme and Sorizai check post in Peshawar.
To set up the synthetic biology laboratories in KP, an amount of Rs450 million was approved by the forum, while a special uplift project with Rs750.6 million was also approved for Torghar district to provide basic health facilities in the local hospital.
A special scheme with Rs90 million allocation was also approved for the provincial health sector as well as Rs140.8 million for water supply scheme for Mansehra district and Rs2.8 billion for drinking water and drainage for other districts.
An amount of Rs280 million was also approved for the provision of additional rooms and basic facilities in the district and tehsil complexes, while Rs90 million were approved to improve basic facilities in the courts of newly merged districts.