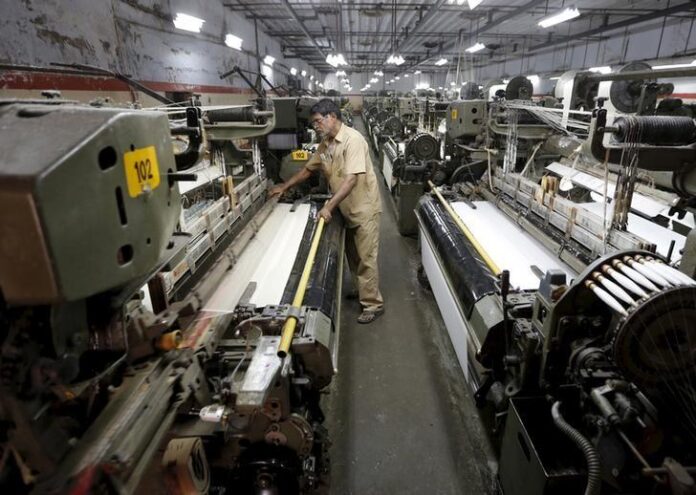 LAHORE: As the PM's finance adviser has indicated presenting a "tough budget" for the next fiscal year (FY21) amid coronavirus outbreak, the country's leading industrialists have suggested some possible measures that could be taken to avert the industry's imminent financial issues.  
Talking to Profit, cement manufacturer Tariq Sayeed Saigol said, "Although the government has hinted at reducing excise duty on cement, which will be a good decision if implemented, the overall taxation policy for the sector must be in line with the government's aspirations for construction activity in the country."
He said all efforts would go in vain if heavy taxes on cement raw material are not reduced. 
"It is imperative for the government to remove excise duty on cement in order to drive demand. This [cement] is not a luxury item and heavy taxation is a disincentive to consumption," Saigol remarked.          
Meanwhile, Shahid Nazir, a textile exporter, demanded the government to defer the payments of utility bills for the next six months (starting from March 2020) in the wake of Covid-19, adding that the bills should be allowed to be paid in three-year instalments on a quarterly basis.
He suggested that the State Bank's mark-up on financing should be frozen for at least two years while principal amounts that are due in the next two years should be deferred to periods after maturity of relevant loans. 
Likewise, Nazir said that mark-up on financing (own source by banks), including Islamic financing (Modaraba, Sukuk, TFC etc.), should be reduced up to the bank's financing cost for at least two years while principal amounts due in the next two years should be deferred to periods after maturity of relevant loans.
Moreover, the country's dairy sector bigwigs have demanded the government to reinstate the zero-rating regime as well as soft loans to strengthen the sector.
Talking to this scribe, dairy expert Saud Pasha said that the zero-rating regime must be restored for the dairy sector, as its withdrawal in 2016 had an adverse impact on the livestock and dairy sector. 
Pasha recalled that during a recent meeting with the Farmer Association of Pakistan (FAP), Adviser to PM on Finance and Revenue Dr Abdul Hafeez Shaikh had announced a Rs50 billion agriculture relief package. "However, despite contributing 58pc to the national GDP (out of total agriculture contribution to GDP), the important livestock sector was left completely ignored in the package," he lamented. 
On Tuesday, tobacco farmers and industrial workers from Khyber Pakhtunkhwa had protested against the proposal of imposing an advance tax of Rs500 on tobacco leaf, asking Prime Minister Imran Khan to immediately take notice of the issue as it would entail dangerous consequences for the local tobacco industry. 
They had demanded the government to tax cigarette packs instead.