After nearly six years on Daraz and similar partnerships with online marketplaces and e-tailers in Pakistan, Unilever Pakistan is creating its own grocery delivery service. Slated to launch in the fourth quarter of 2020, SuperSauda will list all Unilever products and services and will be singularly focused on acquiring first-party data for the global consumer goods business. 
Industry experts told Profit that the consumer packaged goods (CPG) giant wants to experiment with various delivery times: two-day, next-day, same-day, and within two hours. 
During a webinar with The Nest I/O, Syed Fawad Ahmed, the newly promoted director of digital transformation at Unilever, said that subscription-based business models are very well placed for repetitive and low involvement categories such as grocery. He made the comment in response to a question about whether Munchies, Unilever's snack delivery platform, would evolve to a subscription-based business model. It certainly looks possible that Unilever plans to evolve SuperSauda into a subscription service, an approach which research by economists at the Wharton School at the University of Pennsylvania suggests measurably boosts business valuation.
Created by Baycho, a joint venture between Leopards Courier Service (LCS) and WebWorks, the web app is powered by Shopify, an e-commerce platform. SuperSauda was created in order to capture the total addressable market (TAM) across key cities, hotspots, and rural areas, including select villages. 
According to an analysis by Profit of data from the Pakistan Bureau of Statistics' Household Integrated Economic Surveys, the retail industry is worth $125 billion a year, of which $48 billion are just groceries. For the alpha testing phase, SuperSauda – like Munchies – will be restricted to only serve Karachi. Sources shared that the combined costs of the site itself, the dedicated resources tied to the project, the marketing investments, and more bring the initial financing for SuperSauda to over one million dollars so far.

Article continues after this advertisement
On the back of strong brand equity, successful innovations, and sustained investment in advertising and promotions, the 2019 sales for Unilever Pakistan Foods Ltd (UPFL) was Rs 13.3 billion ($85.7 million as of 31st December 2019), up 11.7% from Rs11.9 billion in 2018. With the business generating under one percent of its net revenue from e-commerce, Profit examines the business case, the operating model, and the long term data play – including short term and long term challenges or opportunities.
How is SuperSauda connected to Unilever?
In an email exchange with Profit on July 14, 2020, the spokesperson for Unilever denied that SuperSauda is connected to the company, with Profit being denied additional requests to speak with and interview e-commerce business unit leaders within the company. This is not uncommon for the Anglo-Dutch multinational consumer goods company, with deny-first public relations strategies being the cornerstone of the business.
According to DNS Coffee, as of June 6, 2020, the SuperSauda site's name server went to Unilever, further verified by the trust tree. On the SuperSauda website itself (Profit took several screenshots), every listed product is under the Unilever portfolio, while the toll free customer service number is the same as that used by Unilever across all its product sites. In addition, the email for customer queries – [email protected] – is also a giveaway along with the above mentioned factors.
At this time, it is unclear why Unilever opted to create the SuperSauda brand identity from scratch, when they could have mirrored established properties such as UShop by Unilever and the variation by Hindustan Unilever. 
This may be because, like Munchies, Unilever intends to list more product categories which it may not offer in Pakistan. These include, for instance, chips by PepsiCo and water by Coca-Cola Company. By not having the Unilever moniker over its site, nor in its branding, Unilever likely understands that it would face less resistance in bringing on board indirect competitors in the consumer goods space.
The business case
Speaking to Profit, industry sources shared that when Unilever locked a deal with Daraz in 2014, it did so under the pretense that the Alibaba-owned marketplace would eliminate counterfeit products from the site and exert greater control over the presence of gray-market goods. Cut to 2020 and sources told Profit in the CPG study that the issues with counterfeit goods are still a problem on the platform as its priorities are the number of resellers joining instead of the quality of applicants. Spokespersons from Daraz denied and minimised these allegations.
As stated in the CPG report by Profit, companies such as Unilever and Nestle are displeased that online marketplaces and e-tailers refuse to hand over first-party data that is specific to their branded stores on the various platforms. Coupled with the gradual erosion of third-party cookie tracking across Apple and Android ecosystems, Unilever is perspicaciously learning from advanced markets where companies have been on the losing end of draconian policies created by e-commerce businesses. The only way out is to create an owned e-commerce business and the growth of infrastructure businesses such as Brandverse and third-party logistics businesses such as Airlift, Careem, Bykea, and Cheetay, means that Unilever can test their hypothesis.
The presence of counterfeits on online marketplaces & e-tailers, the desire to own first-party data, and the capabilities of logistics infrastructure companies in Pakistan were among the multitude of factors prompting the latest investment for Unilever to launch its own online distribution channel, where only authentic and legitimate items will be sold. Interestingly, these reasons are similar to the rationale Nike used after it severed ties with Amazon, deciding against the renewal of a deal after two years.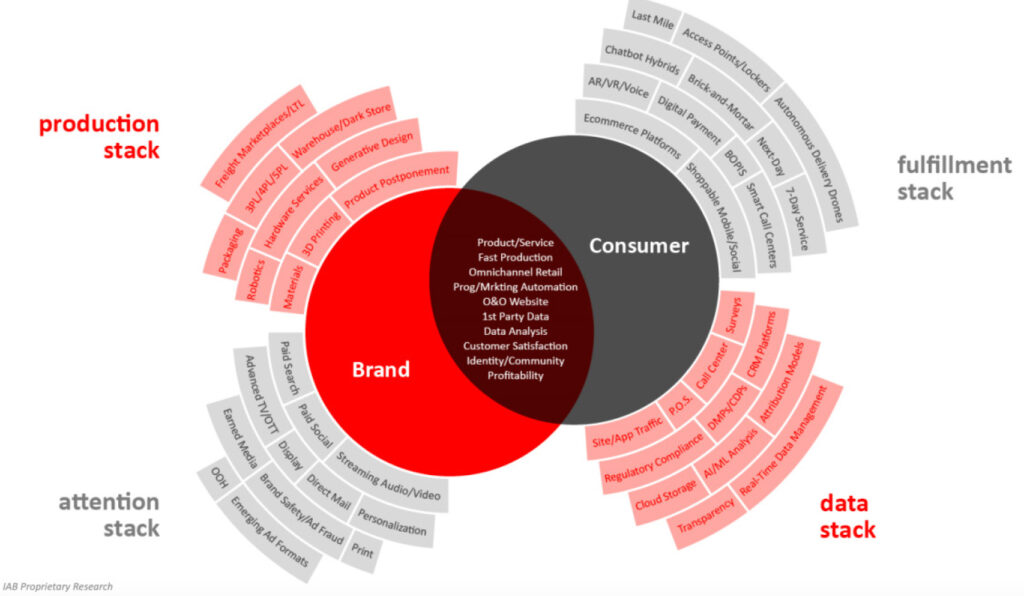 The new initiative is part of a wider digital transformation and e-commerce initiative at Unilever, which also launched Munchies during mid-2019 and has achieved nearly 50 thousand downloads at an average 30% monthly active users, with a rumored $25 average revenue per user (ARPU). An online distribution channel with direct to consumer (D2C) elements, Munchies mirrors the string of 2019 acquisitions in the CPG space. These include when Procter & Gamble purchased Walker & Company, when Wells Enterprise purchased Halo Top, and when Coty purchased Kylie Cosmetics at an inflated valuation. 
The operating model
Instead of relying on application programming interfaces (APIs) with Careem, Bykea, Foodpanda, and Cheetay, the company has decided to rely on LCS for all its delivery needs, a strategy that Google disagrees with. As the CPG survey by Profit repeatedly states, the most common challenge faced by CPG companies in Pakistan, following the Covid-19 lockdown, was redirecting an inflexible set-in-stone supply chain apparatus to be agile and that too with e-commerce in the mix. Executives at 3PL companies that have dealt with the Unilever e-commerce team told Profit that the rationale against using APIs stems from the belief that doing so would leak first party customer data to businesses that will in turn use the data – generated on the back of Unilever customer acquisitions campaigns – for their own consumer marketing. The concern has some merit, with TCS being accused of doing this in 2015 when Yayvo was launched.
Simply put, the set-in-stone supply chain infrastructure that CPG companies have come to rely on for millennia has no room for flexibility nor agility, evidenced by the rapid bottlenecks created within just one day of the COVID-induced lockdown. Unilever intends to solve this by using mini-warehouses, a solution they began using since the C19 curfew restrictions which hampered sales for Munchies.
The artificial intelligence-powered fulfillment network launched by Shopify – which allows a business to reduce shipping costs and mirror customer delight similar to Amazon – is said to have played a role in the selection process. While Shopify is relatively cheaper in the short run, it does charge business on prepayments, subscriptions, and credit card transactions, which Unilever may take into reconsideration as the revenue model evolves and the business unit scales. Baycho, the LCS and WebWorks joint venture that created the SuperSauda site, is also a Shopify channel partner.
According to the Profit supply chain report, Pakistan has approximately 650,000 to 700,000 kiryana stores and there isn't a single consumer goods company that is able to distribute products to all of them. Courier services, however, such as LCS, Bykea, and Careem do have a distribution footprint that is nationwide and can potentially capture the TAM that Unilever is after. Sources told Profit that an understanding of technology and the use of APIs may have led the team that is leading SuperSauda to consider integrating supply chain management with Bykea and Careem as well, instead of placing all eggs in the LCS basket.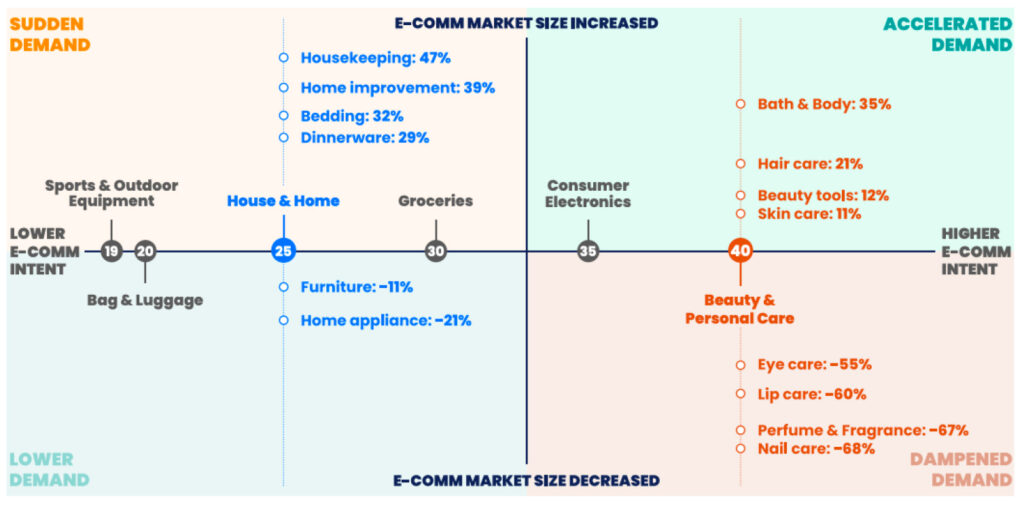 Sources at 3PL companies briefed during scenario planning workshops, shared that the SuperSauda project is considering the buy online, pickup in-store (BOPIS) model for future rural markets where C19 lockdown measures aren't as strict and there are many options for pick-up points. 
According to an analysis by Adam Dawood, the merchant discount rate for cash on delivery is much higher than prepayment methods. It's unclear what incentives Unilever will offer prospective subscribers for using prepayment methods such as e-wallets and credit cards. Financial services providers that spoke to Profit said that Unilever executives shared a roadmap where card incentives would come in to play on the platform, similar to rewards schemes. On the operational side, Unilever plans to use Dark Stores to scale fulfillment in the urban markets, a business unit that Foodpanda Pakistan is currently working on.
Anticipating this growing trend of CPG companies operating their own online distribution channels, several companies in the logistics industry are setting up warehouses-as-a-service (WaaS) business units, creating a marketplace for existing warehouses and 3PLs to match unused storage space, packaging providers, and smaller companies and brands. Unilever is already in talks with vendors for Dark Stores to be scattered across the country, as the location where an order is picked, packaged, and shipped after being placed by the customers. As the subscription service matures, it expects to anticipate demand ahead of time, prompting subscribers with either an SMS, in-app push notification, or email to confirm order replenishment selection. This approach, Unilever hopes, will grow customer lifetime value.
The data strategy
According to sources familiar with the SuperSauda product roadmap, Unilever is adamantly after the first-party data play, whereby the company will build customer archetypes with the data collected from orders. This, in turn, will allow Unilever to understand patterns, preferences, frequencies, and more around purchases – to provide itself with the insights it has never had access to through its retail network. This includes having a user profile, basket size, understanding of a shopping list, replenishment rates, flexibility to try new products, and many more use cases for the data generated. This, in turn, will gradually build the case for a subscription business model, Profit is told.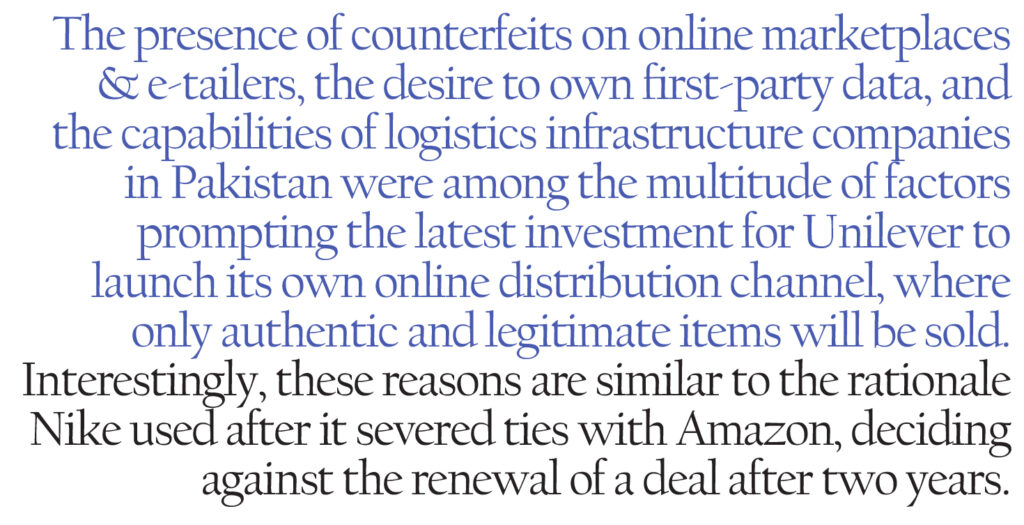 Speaking to Profit, sources shared that Unilever is in talks with local machine vision companies – such as SenseR – to include a function whereby a customer can upload a shopping list. Whether the list is typed in manually or an image of a physical shopping list is uploaded, the machine vision technology will be tasked with not just order processing but also further customer segmentation as a result, with capabilities explored in varying languages to close the gap for prospective customers that cannot type in English. The same source said that discussions are underway for voice-activated shopping lists within the future SuperSauda app, which also assists the differently-abled.
The CPG business is currently exploring options within its product roadmap for a suitable customer data platform to house data across identity, demographics, firmographic, behavioral, psychographic, purchase, and input gained from call centers. Sources told Profit that Unilever is against the acquisition of second-party and third-party data, reluctant to pick the perceived quick win scenario that decision results in. 
The business case against this has primarily been to be able to measure the lifetime value of customers using journey data, the voice of the customer, and sentiment tracking. Decision-makers who understand the bigger picture told Profit that first-party data is the only relevant play in 2020 given that Chrome will drop support for third-party cookies by 2022 and the recent announcement from Apple to introduce new privacy measures to iOS 14 which will eliminate a key mobile ad targeting feature known as the identifier for advertisers (IDFA).
Unilever is currently exploring long term technology options which will provide it with a unified customer view and improve predictive recommendations, message personalization, orchestration of customer treatments across channels, data analysis, and segmentation, with key digital teams anticipating challenges in optimization, the integration of data sources, and the conflicting ad results from different sources. 
Industry reactions
Without naming SuperSauda or Unilever, Profit spoke with a brand marketer, an agency executive, and a researcher about a leading consumer goods business launching an online subscription-based grocery delivery service. The reactions were mixed, to say the least.

"Hire people with real depth in areas that can truly help distribution coverage. Stop talking about big data and AI. Some of the biggest issues faced by FMCGs relate to small data. In a mad dash to work with big data all the FMCGs are looking at the same demographic, contextual & market share data which offers a look back only.The secret lies in layering it with small data like quantitative surveys,  primary research & interviews etc. Adds precision to go-to-market strategies."  – a business turnaround specialist.
"It's a very smart investment. I hope they invest heavily in product detail pages which yields consequential influence over shopper purchase decisions. The company that invests in its own grocery delivery service faces the daunting challenge of investing in 'e-commerce first' images that go beyond traditional product package shots to demonstrate key consumer benefits, points of differentiation, credentials from industry professionals, and highlights of corporate social responsibility programs to give shoppers every reason to convert." – a researcher at Kantar.
"Better late than never! They need to leverage bundles to encourage trial of a wider product portfolio. Rather than discounting, ask them to consider bundling popular products with those currently less in demand (e.g. make-up) to maintain sales, drive trial and fend off competition when business returns after C19." – a researcher at GroupM Commerce.