With an initial public offering (IPO) at $5 per unit, Kubient expects gross proceeds of $12.5 million after floating 2.5 million units on Nasdaq Capital Market this week. According to the press release, each unit consists of one share of common stock and one warrant to purchase one share of common stock, under the symbols KBNT and KBNTW respectively.
Peter Bordes, the CEO of Kubient, told Profit that competes in the digital advertising fraud prevention space, operating as a demand-side platform (DSP) and supply-side platform (SSP) as well. Bordes describes the business as the Amazon Web Services cloud-based infrastructure that is missing in the industry. 
"[We are] the mortar between the bricks of all those siloed such as DSPs SSPs PMPs DMPs & multiple ad fraud "awareness" vendors," he said. "We are transforming digital – the supply path between buyer and seller has become cluttered with too many hops. Buyers know who they want to reach and are tired of the broken volume-based black-box model of buying sites and placements vs reach an audience of one at scale. Compounded with ad fraud."
Bordes said that KAI fraud prevention by Kubient stops fraud before brands bid on the inventory and can be used at the enterprise level. Marketers can also use KAI lite to enables a huge part of the markets to have coverage that can't afford the incumbent platforms. He said that, on average, companies use three platforms to triangulate fraud.
"By the time the current ad fraud "awareness" platforms show the fraud, the budget has been spent and it's hard to claw it back due to the budget being distributed downstream," said Bordes. "So they are padding their budgets on average by 20pc. Which now impacts the supply side. So we become the full-stack infrastructure for partners such as news, Choice hotels. We replaced three vendors and now power ad and data infrastructure for 3000 hotel portals display & video, plus digital out of home into all the TV sets."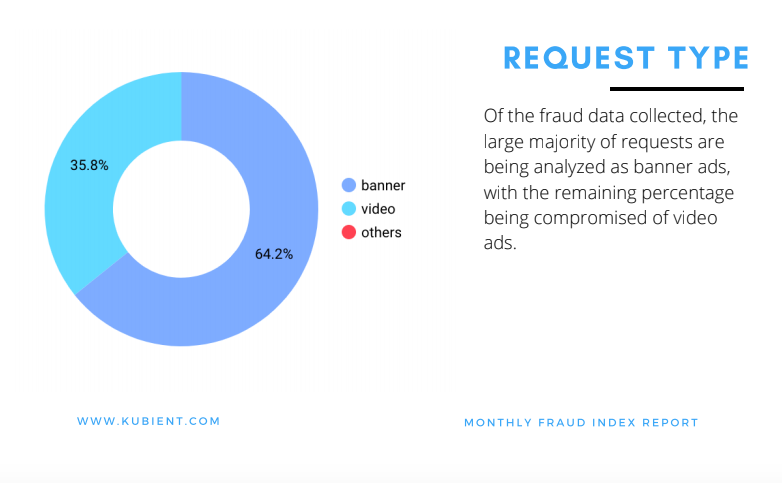 It's uncommon, in the advertising technology (adtech) space, for a business to operate simultaneously as a DSP, SSP, and ad fraud prevention software. The adtech space is mired in controversy, with ad fraud researcher Dr Augustine Fou often insinuating that the marketplace is rife with fake fraud detection companies.
"[They] sell excel spreadsheets to gullible marketers and agencies who pay for fraud detection but never ask if the detection works, is correct, or how it was measured," he said. "Then again, some marketers/agencies just need to say they have invalid traffic detection."
Kubient, for its part, refers to its solution as a modular flexible marketplace, capable of plugging into all the other silos as well to create the much-needed efficiency that allows buyers to spend effectively & supply to the right price at the value of their audiences. 
"We enable supply and demand partners to plugin and make efficient markets the same way the financial markets operate," Bordes said. "With clean transparent and direct connections. We are focused on the data-driven connecting of audiences. So we are agnostic to channel or format."
According to the June 2020 Ad Fraud Index by Kubient, the technology company observed a higher percentage of device fraud which consists of fraudsters leveraging a device as the primary means to perpetuate the fraud. The 2020 State of Mobile Ad Fraud in APAC study by AppsFlyer also confirms this, adding that Android devices are significantly more prone to suffer from fraud attempts. Reports by FraudScore and Apptica further instil this point, adding that higher mobile device accessibility and a consumption culture are key factors in making mobile ad fraud a global crisis costing advertisers $1.6 billion annually.