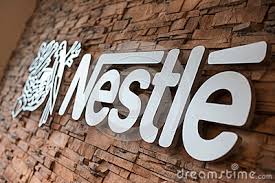 Nestlé Pakistan posted the yearly net sales revenue of more than PKR112 billion for 2016, boosting its overall net earnings and profit after taxation by 35.2pc, as compared to 2015.
The company witnessed an overall increase in its net sales revenue by almost Rs 9.4 billion. The annual results were announced following a Board of Directors' meeting at the company's head office.
Additionally, its earnings per share have increased from Rs193.18 per share in 2015 to Rs261.23 per share in 2016. In the area of sales, Nestlé Pakistan's revenue was up 9.13pc, compared to 2015. Export sales during the same period stood at Rs4.9 billion.
The gross profit margin increased by 226 bps compared to 2015, mainly as a result of favourable input costs, optimisation of the value chain and efficient portfolio management.
Nestlé Pakistan's operating profit increased to Rs19.1 billion, translating into 17.3pc growth versus the same period last year. This was achieved as a result of effective cost management.