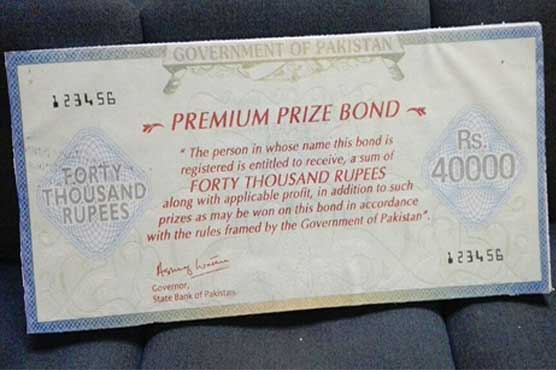 Finance Minister Ishaq Dar has inaugurated the premium prize bond worth Rs 40,000 with features of monthly profit and prize of Rs 80 million on draw basis.
Premium prize bond will be issued in the name of the investor with direct crediting facility of prize money and profit into investor's bank account.
It will be available for sale to individuals, public and private institutions except banks, insurance companies and mutual funds through State Bank branches in Islamabad, Lahore, Karachi, Peshawar and Quetta.
Addressing the ceremony, Finance Minister Ishaq Dar said that the premium bond will yield profit every six months.