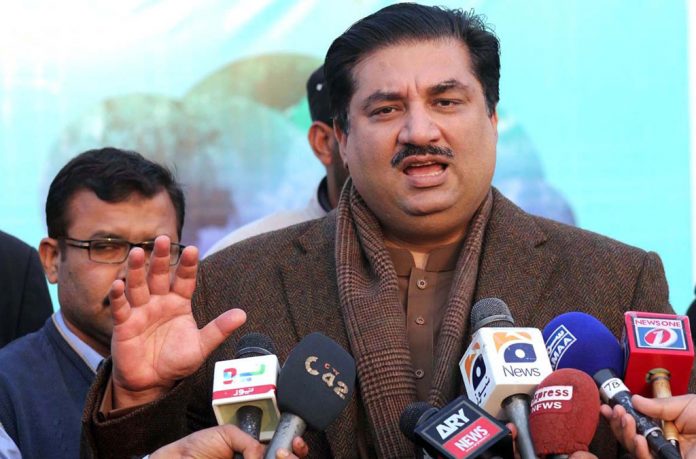 Minister of Commerce Khurram Dastgir has announced that Pakistan and the six-nation Gulf Cooperation Council (GCC) will finalise a free trade agreement (FTA) soon in order to step up and streamline trade between the two sides.
A draft of the initial FTA framework has been prepared with the cooperation of the GCC which comprises Saudi Arabia, the United Arab Emirates, Bahrain, Kuwait, Qatar and Oman.
The minister was talking to media on sidelines of the Pakistan-Bahrain Second Business Opportunities Conference on Thursday along with Minister of Commerce and Industry of Bahrain Zayed Rashid Alzayani.
Speaking of bilateral ties, Dastgir said Pakistan and Bahrain were committed to liberalising and promoting trade and business relations.
He pointed out that the first Pakistan-Bahrain Business Opportunities Conference was held in September 2016 in Bahrain and it was a milestone that within six months the second sitting had been organised to give a push to business activities between the two countries.
Pakistan and Bahrain had entered into a new era of economic partnership and their priority was to promote private sector in an effort to ramp up business linkages and increase the trade volume, he said.
Pakistan is negotiating with Bahrain for the export of rice, meat and fruits as well as investment in an agro-processing unit at home.
Alzayani emphasised the need for enhancing trade with Pakistan, believing that private sector would play an important role in that regard.
In 2015-16, bilateral trade stood at $143.10m including $66.47m worth of exports from Pakistan and $76.63m worth of imports from Bahrain.
He pointed out that Bahrain had an opportunity to concentrate on tourism, manufacturing and services sectors of Pakistan. He invited Pakistan to hold food and cultural festivals in Bahrain.
Speaking at the conference, Pakistan Ambassador to Bahrain Javed Malik highlighted that Islamabad had an open door policy and it welcomed all steps taken to boost cooperation in different areas.
He revealed that the visa policy was being streamlined for facilitating trade and investment with Bahrain.
In his address, Federation of Pakistan Chambers of Commerce and Industry President Zubair Tufail emphasised that Pakistan had vast opportunities for investment.