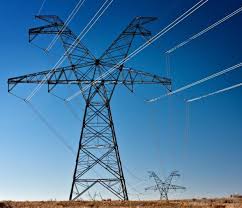 In light with the Army's objections, the 878 km long Matiari-Lahore transmission line project is going to be built 30 kilometres away from the cantonment and border areas of the Army in Bahawalpur. This transmission line project is part of the China-Pakistan Economic Corridor (CPEC) and will allow transmission of electricity of around 4000MW.
In case if this realignment is approved, the cost of the project could escalate up by 10pc. The initial survey had been preliminary, but now the Chinese firm undertaking the project is administering an elaborate survey of the route for acquisition of land with an emphasis on realigning the line 30km away from military sensitive areas, said an official of the water and power ministry. He also added that after the military voiced its opposition, the water and power officials conducted a meeting with their officials and ultimately decided to change course of the transmission line. The survey teams of NTDC and Chinese engineers will be assisted and provided guidance by military officials for deciding the new route especially near Bahawalpur.
It is largely expected that these changes and revision to the route will not hamper or increase the length of the 868 km project. In case of any escalations in cost, the Chinese contractor will bear the additional cost as per the accord signed. Once the survey concludes, the land acquisition for the transmission line will be undertaken in various areas of Balochistan and Sindh.
Already, ownership of two tracts of land has been given to the Chinese company by the government for initiating the construction of cover stations for the 660kV high voltage direct current transmission line. The State Grid Corporation of China owned organization CET was given control over two pieces of land measuring 175 acres each in January this year, of which one is located near Baloki, 50 km away from Lahore and the other in Matiari near Hyderabad, Sindh.